Welcome to Hustle & Slay, this is my fourth issue celebrating motherhood, style, self-love and success for mums. This month, I've dug into the roots of this project by interviewing a mum just like at my Hustle & Slay panel evening three years ago. So thank you to Jade Sullivan for sharing some thoughts on vintage fashion and it's significance in her life and role in sustainability.
I've also handed my Slay List over to the black businesses I have supported recently. It is such a challenge to get visibility and respect for so many of them, which is why we had #BlackPoudDay recently. So I hope you enjoy my edit and feel inspired to shop from them too.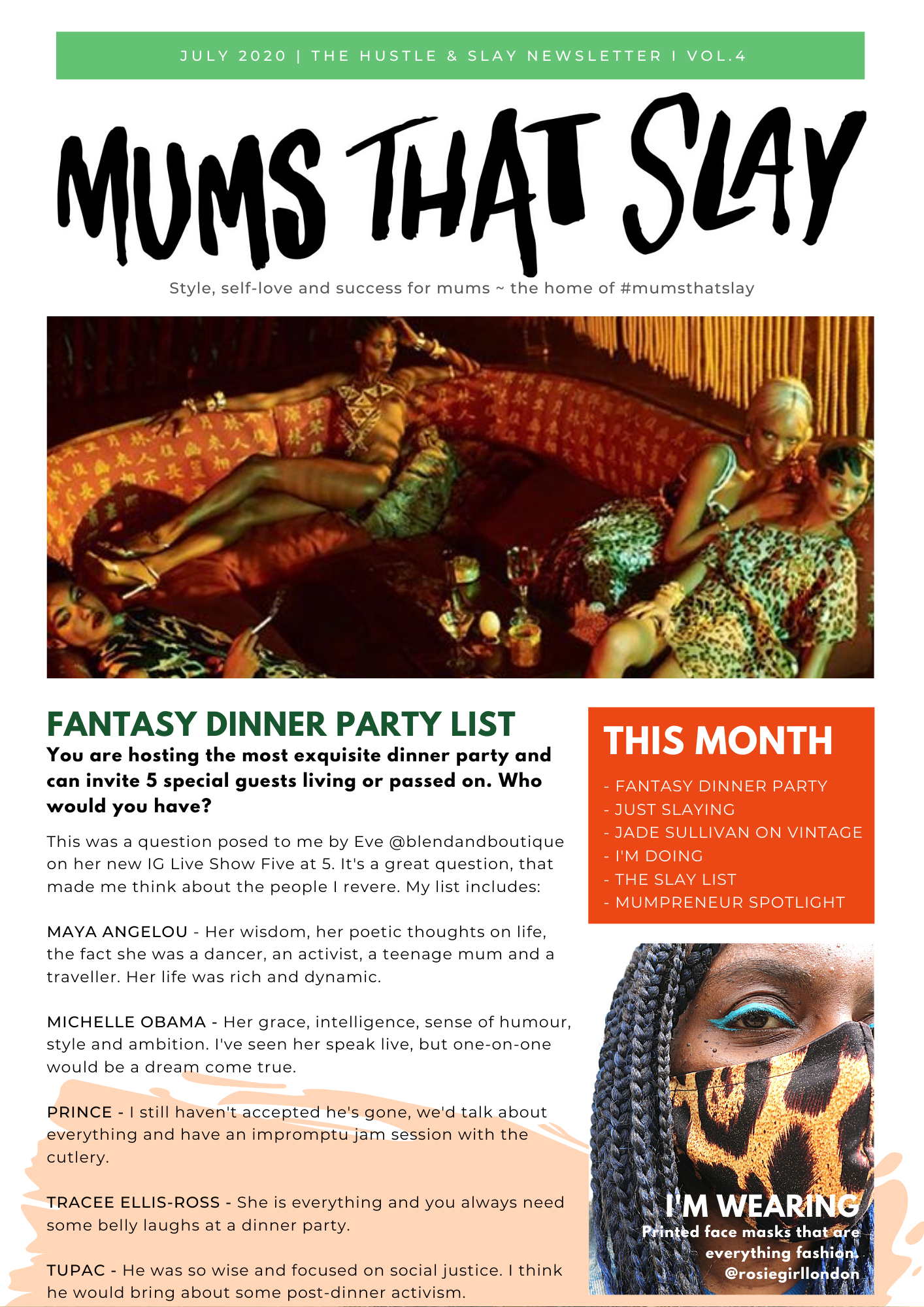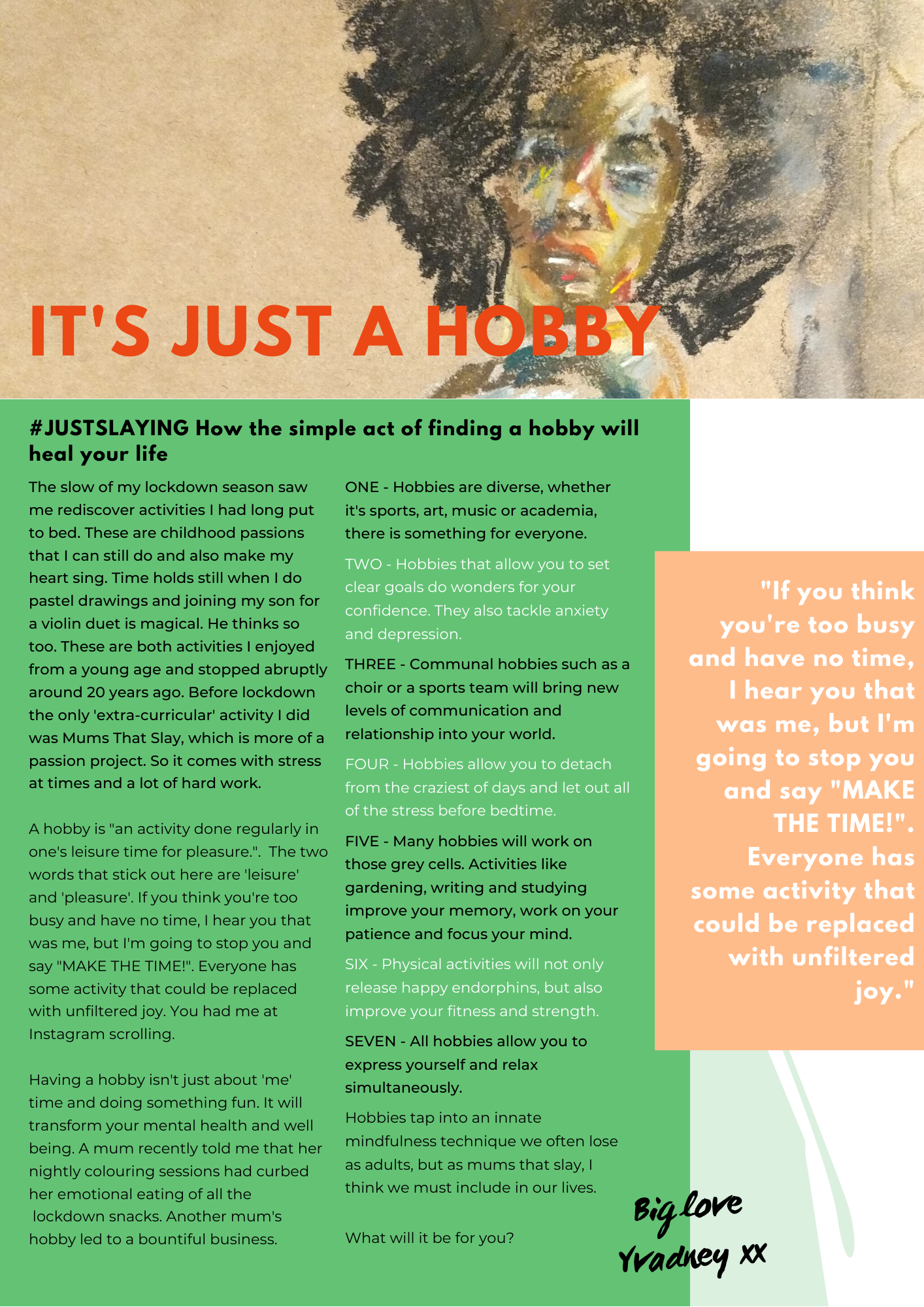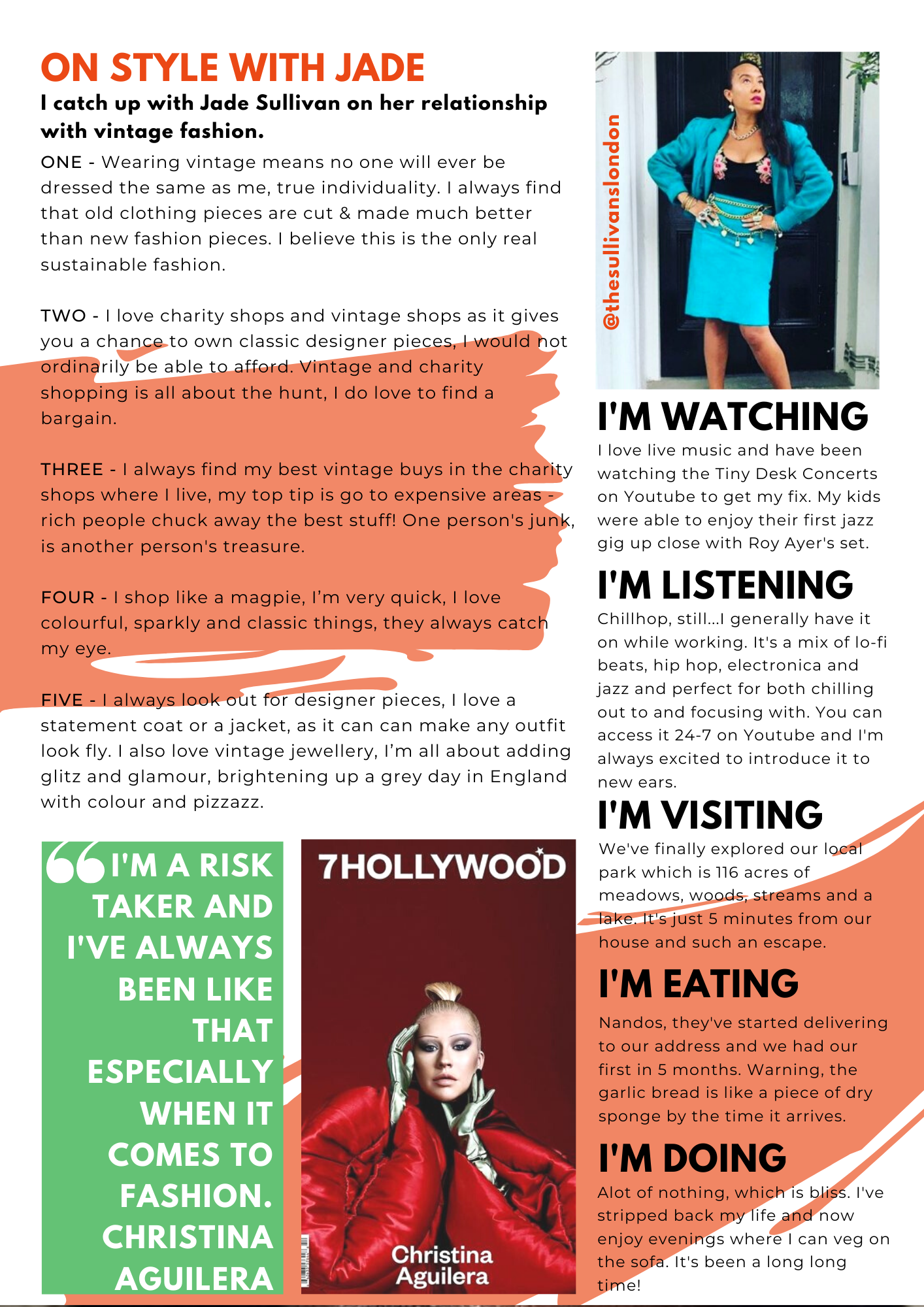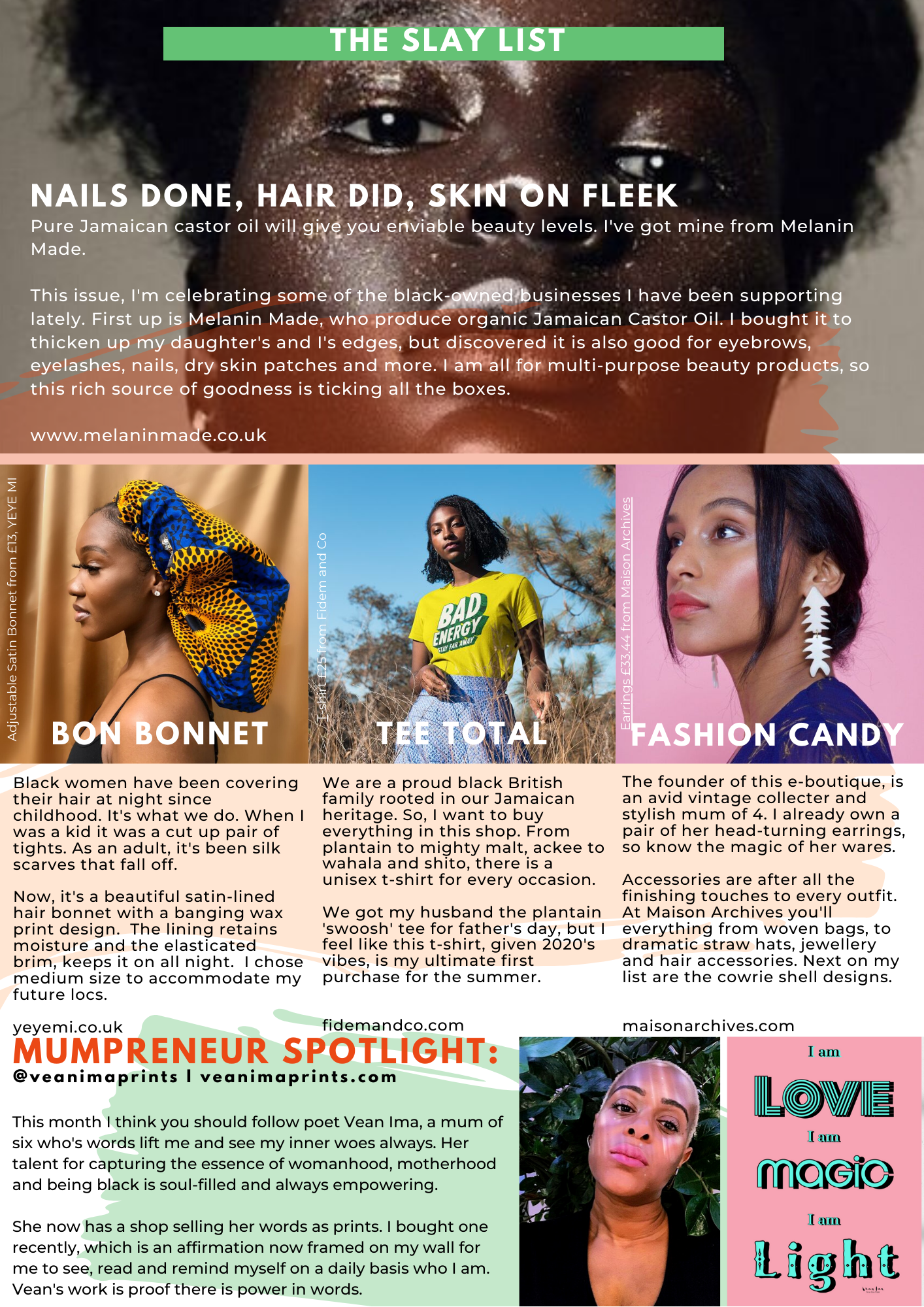 Thank you for reading this issue. I hope you enjoyed it and feel inspired and empowered as you continue your day. Who would you have to your fantasy dinner party? What hobbies do you have or would like to start? Let me know in the comments and share, share, share!
Big Love 
Yvadney xx