Who says you need "the perfect Beach Body" to be living the stylish summer life? Not me! I don't care how many lovely lady lumps you have, this is the ultimate summer fashion guide for curvy mamas. What to wear? How to hack your wardrobe and most importantly how to step out with all the confidence of knowing you slay mum, you really do.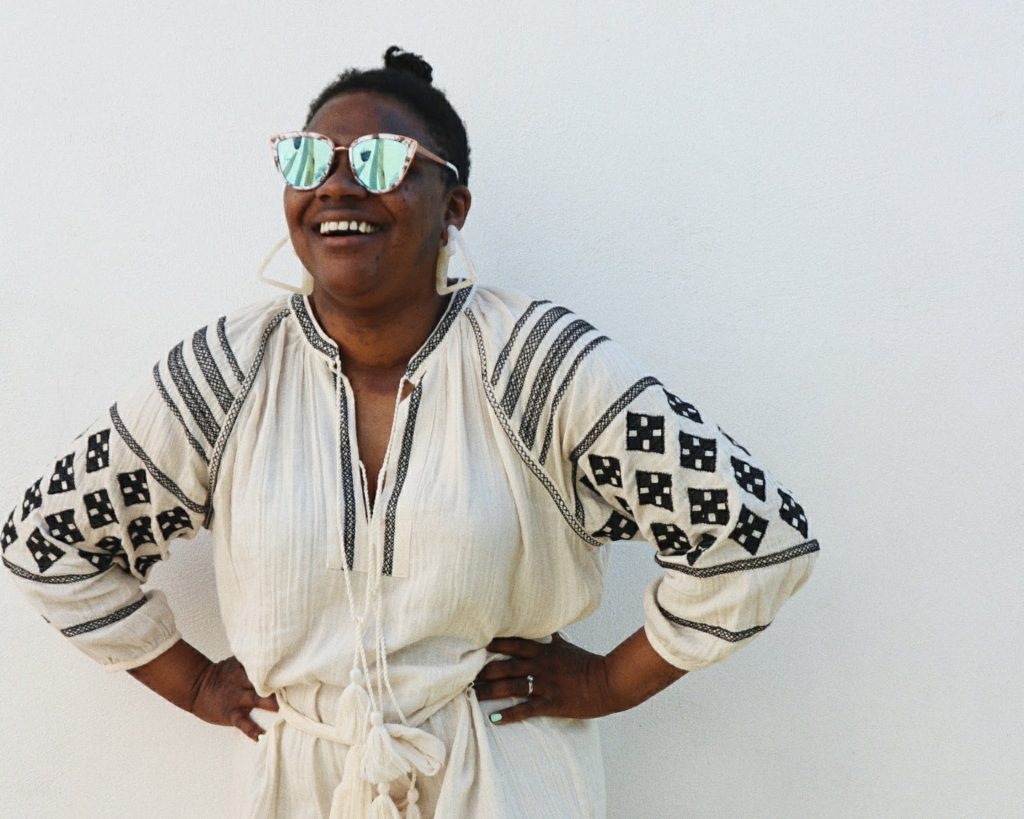 It was only when I got stuck in two dresses in succession at Topshop that I realised, I was going to be spending this summer at my curviest yet. The dresses on the hanger were banging, but on me, left a big fat zero in my middle between my belly button and my bra, mum tum grinning "hello!". Rather then collapsing on the floor in tears, I realised that my summer wardrobe as a curvy girl would need to be approached in a different way.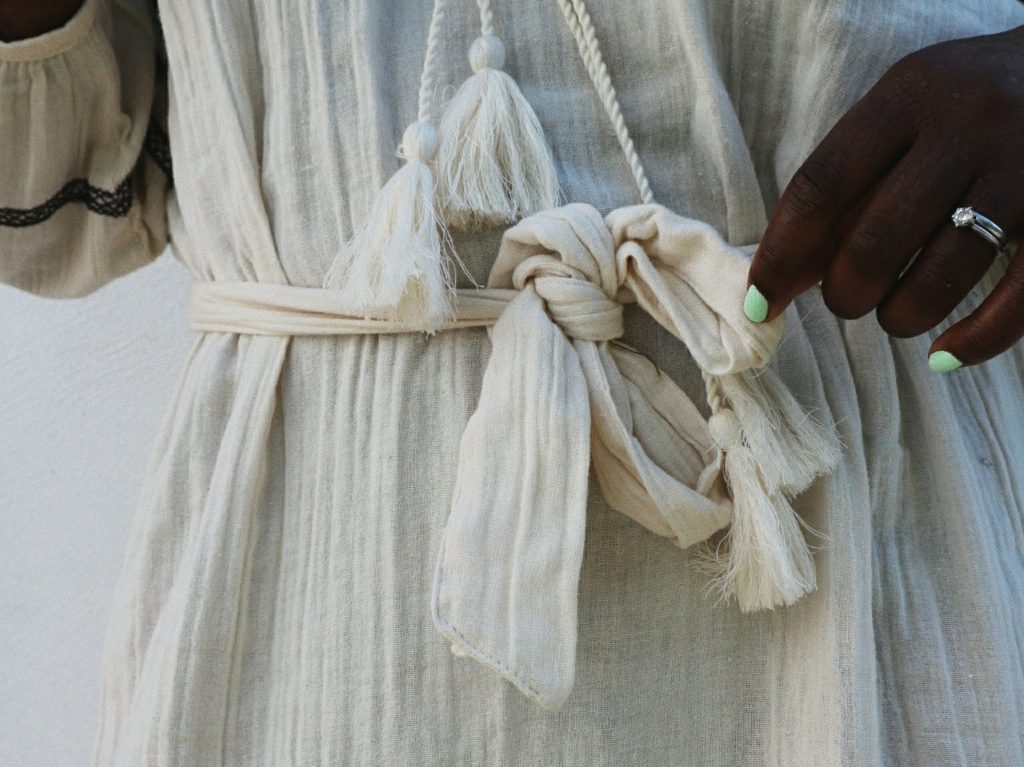 Firstly, let me say that it's not about hiding under maxi dresses all summer, because you 'shouldn't' wear a crop top. Get your legs and your arms out – you should and can rock it in the summer in all your curvaceous glory. It's about shopping wisely and looking in your wardrobe with fresh vision.
I'm in love with this embroidered kaftan dress from Jigsaw's summer collection. It's a cool lightweight cotton, bang on the boho souk look and super flexible to work with your body shape. Tie the belt around your waist, tie it only at the back or even better don't wear it all. One for all really, and there's a maxi length too.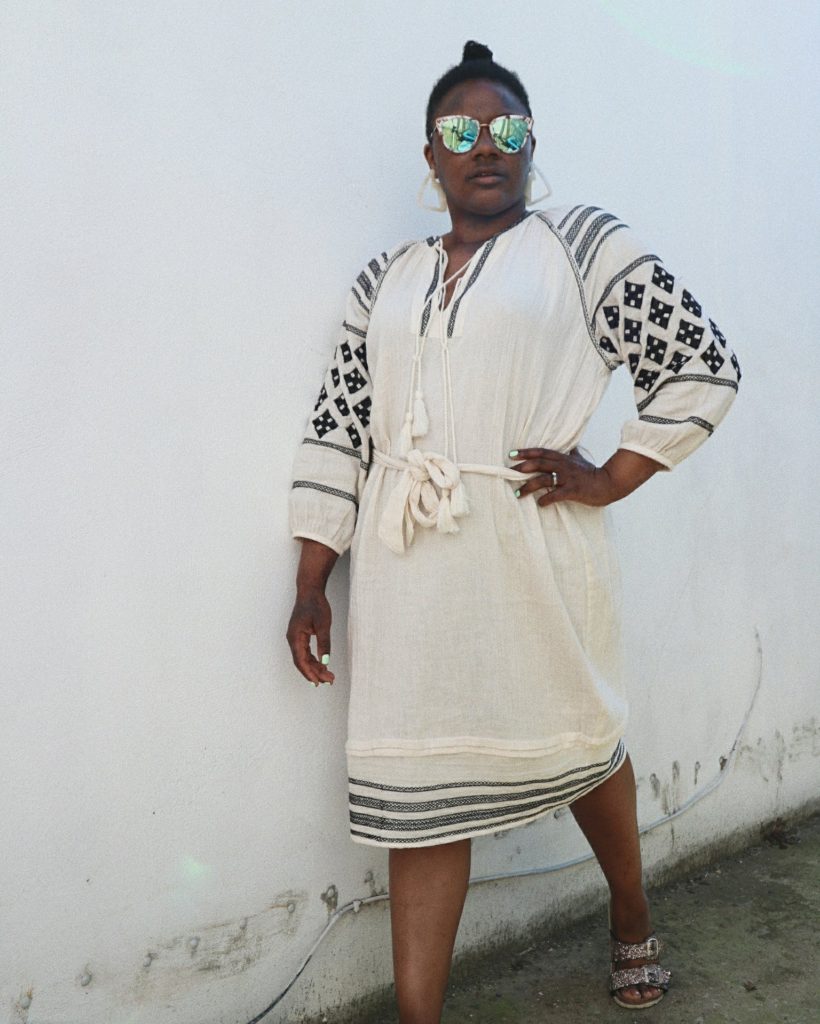 ONE. Give and take
Look for pieces with elasticated waistbands, wrap closures (there is nothing like a wrap skirt in the summer) and belt tie features. This will give you a bespoke flattering fit.
TWO. Layer, layer, layer
Rethink some of the unbuttonable pieces in your wardrobe. Wear your button up jumpsuit open over a tee and layer those flirty summer dresses over a pair of jeans or a tee (for a totally rad 90s look – round 2).  You can even, introduce a knotted shirt over your look to create a new focal point. These summer style tips are not only practical, but will put your style in the maverick leagues.
THREE. Blow out
Far from looking like a moo moo, tent and shift dresses are a must have for every size in the summer. All that extra fabric, will give your midriff some breathing space, while you choose to go mini too.
On excess fabric, check out ruffles. They are a great way to add movement and va va voom to your look, while disguising anything you want disguising. Ruffle sleeves are really flattering for upper arms.
FOUR. Accessorise
Bring out the ear, eye, head, wrist, waist and feet candy and get accessorising. Go big with your earrings and bracelets. Get out your head-turning sunglasses. Great sandals are everything and well you know what I think about nail polish.
FIVE. Cheat
Yes you can, I repeat, yes you can wear a crop top and have curves! If you're self-concious of your mum tum or love handles, just go for high-waisted bottoms or dungarees to rock what is the ultimate summer outfit.
OK mamas, you're ready – you've got this!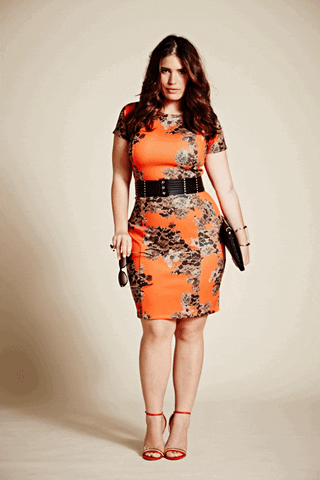 Are you a curvy mama? Share your tips below or share your style over on the @mumsthatslay instagram page with the hashtag #MumsThatSlay!
Yvadney x
This dress was gifted to me by Jigsaw, however, I only feature products I 100% love and the gift in no way influenced this post – Mums That Slay is pure authenticity.
Linking up with #IWillWearWhatIWant