It's 2017! Wowza, it's official we're in the future. I am so excited to kick off the New Year with a blog post all about slaying this year. I've tapped up some of my favourite mums for their New Year goals, insights and tips to making ish happen with a New Year Mama Slay List.
JESSICA KING, Owner, THE MINI EDIT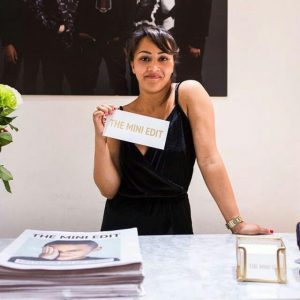 2017 for me is going to be all about clarity. I've found that between being a new mum and a new business owner you can literally blink and an entire month has passed without you realising. It's so easy to spend the whole time looking back, worrying about what you should have or could have done and totally miss the magic in the present moment and the opportunity to properly plan what you're going to do next.
By prioritising what's really important to me, both personally and professionally, I'm hoping this year I'll be better able to get ish done and then take the time to stop and celebrate those wins, big and small.  I need to be a little bit kinder to myself and fight the paralysis that engulfs me every time I create a mammoth and unrealistic to-do list, by being clearer about what really matters, what's going to make the biggest impact and ultimately is going to make me happiest and then only doing the things which feed into that.
I'm approaching 2017 with my hair pulled back, my sleeves rolled up and my heart absolutely bursting with love for a very small person who has landed smack bang in the centre of my universe and given me a level of drive and determination I had no idea I could possess!
YVONNE TELFORD, Founder of the KEMIKIDS blog and store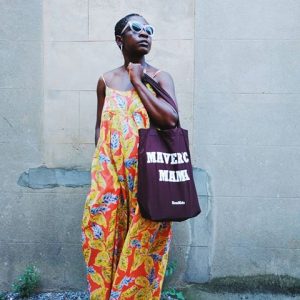 2016 was a great​ year for me. It was great because I listened to my gut, faced my fear (and with the support and blessing) of my husband, I quit my job.
My resolution for 2017 is to be a better version of myself.
By this I mean, understanding myself more and truly believing (with my whole heart) that I am the daughter of the creator of the universe. For me to truly understand this truth is beginning of greater things in my life.
KATIE KENDRICK, Designer & Co. Founder LULUZULU and Pirouette Blogger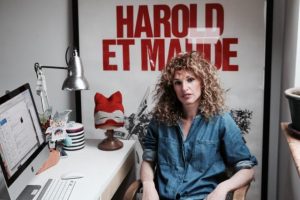 2017 is looking to be a busy one for me with new ventures and collaborations. To make sure it's a good year I've got to rediscover my inner super organiser. I'm sure she's about somewhere. After the birth of our second child she went AWOL. If we're to get through everything timetabled for 2017 it's imperative for us to re-unite.
I will make a promise to my husband and keep it this time: I will not volunteer him or myself for anymore tasks at the kid's school PTA meetings or community projects. I have a terrible character trait to volunteer but I seem to think that because we are married I can volunteer Richard without consultation. It drives him nuts and secretly I agree with him but it so difficult to stop.
In 2017
 I will give up an old friend, diet coke
There will be less background music and more listening to music.
We will have great family adventures.
Hopefully the kids and their cousins will put on their third installment of their play David Attenborough and the purple headed jelly fish. It's an original production, I laugh so hard during the performance my face ends up hurting.
AMANDA RABOR, Creator & Creative, ISOSSY CHILDREN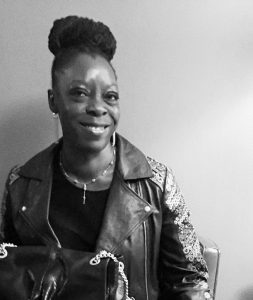 They say women in business often make it a personal journey of self-development and confidence and that's been true for me. The more I grow in my confidence the more my business grows. It's like as I break my own self imposed limitations growth happens.
Here are my tips for
Slaying
2017
Be true to yourself.
Have a morning ritual. Focus and discipline your thoughts. Mine is prayer and affirmations.
Eat well. I make a green alkalising smoothie everyday and try my best to eat a good diet.
Exercise. I've always loved training. When my son was young I used to train in my lunch breaks.
Vision Board. Create a clear vision of what you want to achieve. Might seem corny but it's amazing how powerful intent is. 
Be soooo kind to yourself and love yourself more and more each day.
Have boundaries with people.
Find balance in work and play. Work productively.
Laugh and cry. Let it out! Release emotional blockages. Sometimes it's our own interpretations of things that stunt our personal development. Forgive and let it go.
Be naughty, your kind of sexy and a little bit unpredictable.
Be still sometimes.
Trust God and trust yourself.
Have you got any resolutions for this year or tips on how to slay it? Why not share them in the comments below?
Yvadney x
I've linked up with Saturday Share I #BeInspired I #BrillBlogPosts I Dream Team