A dip in the temperatures, central heating and a lack of sunshine can wreak havoc on your winter skincare routine. Introduce motherhood and January lethargy and you're left with dehydrated, tired skin vulnerable to dullness – just lovely.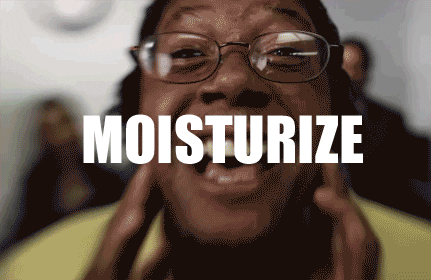 That's why I'm hot on switching up my skincare style, introducing moisture-rich beauty products which create a mighty barrier against the winter elements.
In addition, with less sun, you also have less UV damage, so this is a good time to get stuck into a good exfoliator to really work on your skin. So, if you want to get your mama glow on this season with some easy, but transformative winter skincare essentials to help you maintain the slay.
My 5 winter skincare essentials, include
LIP BALM "There is nothing worse then chapped, peeling lips, it's all about keeping them slick with moisture with a good lip balm."
MOISTURISING OIL  "I've upgraded my moisturisers to a daily oil I use as a rich base, you can use on it's own or add a couple of drops to your regular moisturiser."
EXFOLIATOR "Consider your exfoiliation sessions to be spring cleaning for your skin, as they buff away the dead skin cells and give dullness a firm kick up the butt, leaving revitalised, smooth skin."
MIST "I'm obsessed with rehydrating in the middle of the day with a mist, its a great way of upping the moisture levels and instantly refreshing."
HAND CREAM "It's not just your face that needs attention in winter, but your hands and feet (remember them?) too. I'm 100% about a super rich hand cream to keep my fingers protected and soft."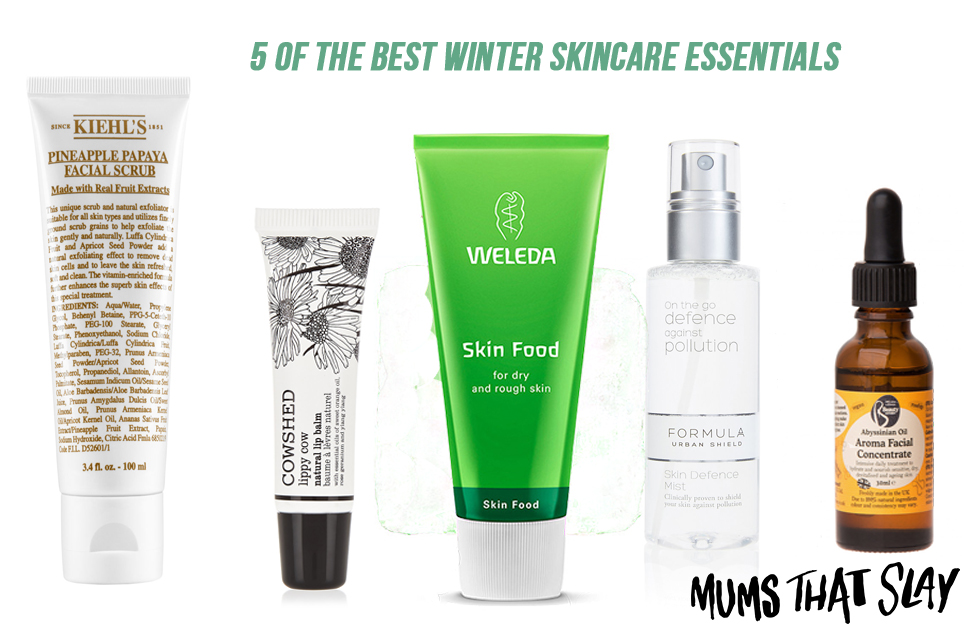 Kiehls Pineapple Papaya Facial Scrub £24
Cowshed Lippy Cow Natural Lip Balm £6
Formula Urban Shield Skin Defence Mist £11.50, Marks & Spencer
The Beauty Kitchen Abyssinian Oil Facial Concentrate £19.99
Pssst…If in doubt get yourself a jar of coconut oil, which will literally do everything above, but with less finesse.
Like it, share it, even better leave a comment below.
Yvadney x
Linking up to Mums That Slay  Brilliant Blog Posts Saturday Share Link Up Dream Team