There are two types of jacket every woman needs in her wardrobe. 1. a black leather jacket and 2. a denim jacket.  Both scream urban cool and both, contrary to popular belief, should be worn all year around. Today's focus is on the latter and all about how to wear a denim jacket in the coldest of seasons.
You see for me the denim jacket is a timeless thing of wonder, It literally goes with anything. In the summer it's a lightweight top layer and is a popular choice for those tricky transitional seasons. However, I believe it is a 365 days a year kinda of piece, especially in winter, when wearing one is unexpected and maverick. Which is why I'm sharing my style tips on rocking your denim jacket whatever the weather.
THE SHERPA DENIM JACKET
Maybe it's because I spent two years living in Canada, but I have a soft spot for the retro trucker-style sherpa denim jacket. These insulated cover ups are incredibly cosy, and you get the perfect balance of cool aesthetics with the practicalities of not freezing your bum off on the school run.  Now my jacket was actually gifted to me by New Look at their SS17 press day,  I know tres lucky. They gave it a refresh using the talents of graffiti artist Adam Claridge to spread some love on the back.
* I'll save this for another post soon, but hand painted fashion is a HUGE trend and one I think is perfect for mums to get their kids involved in. Check back soon!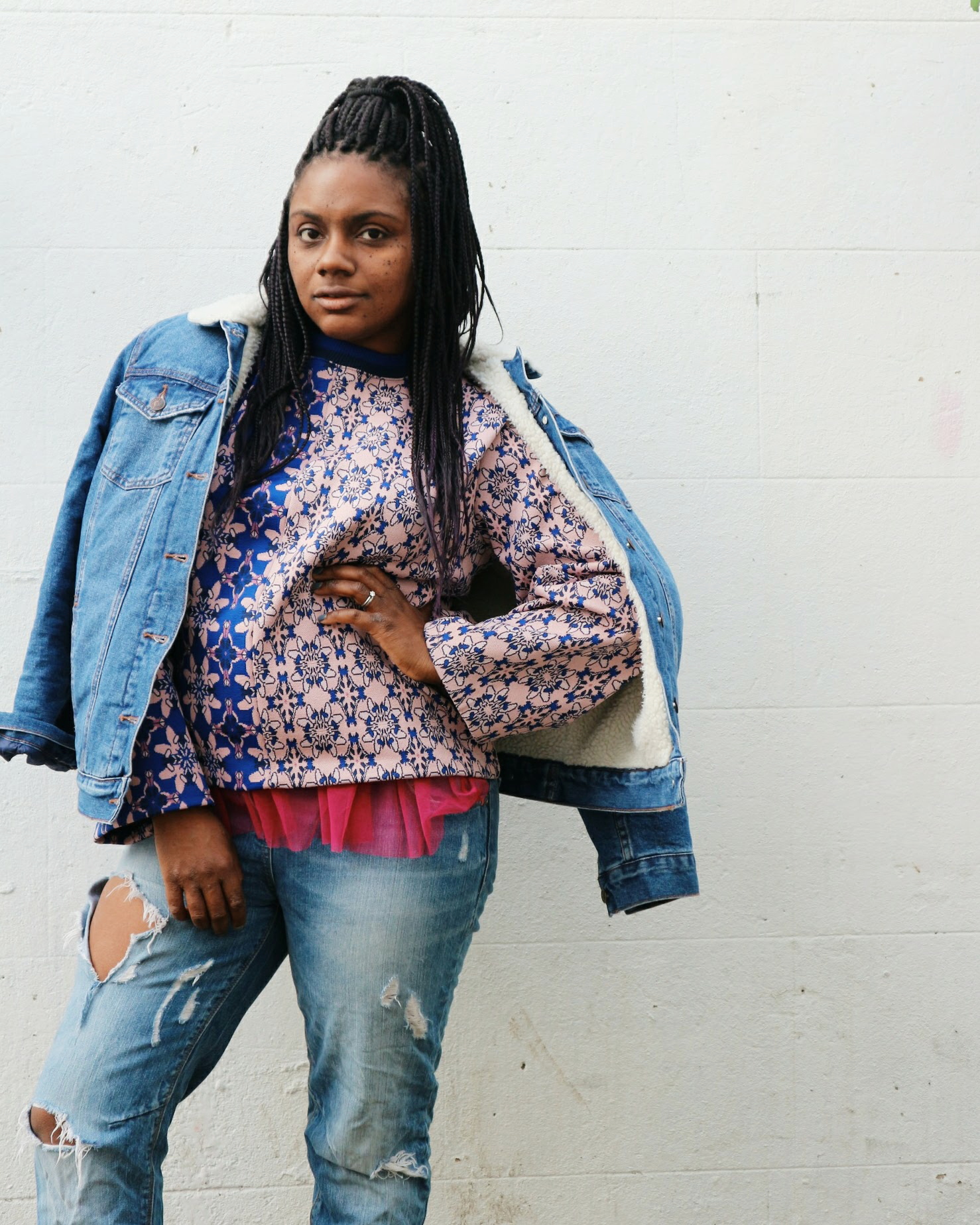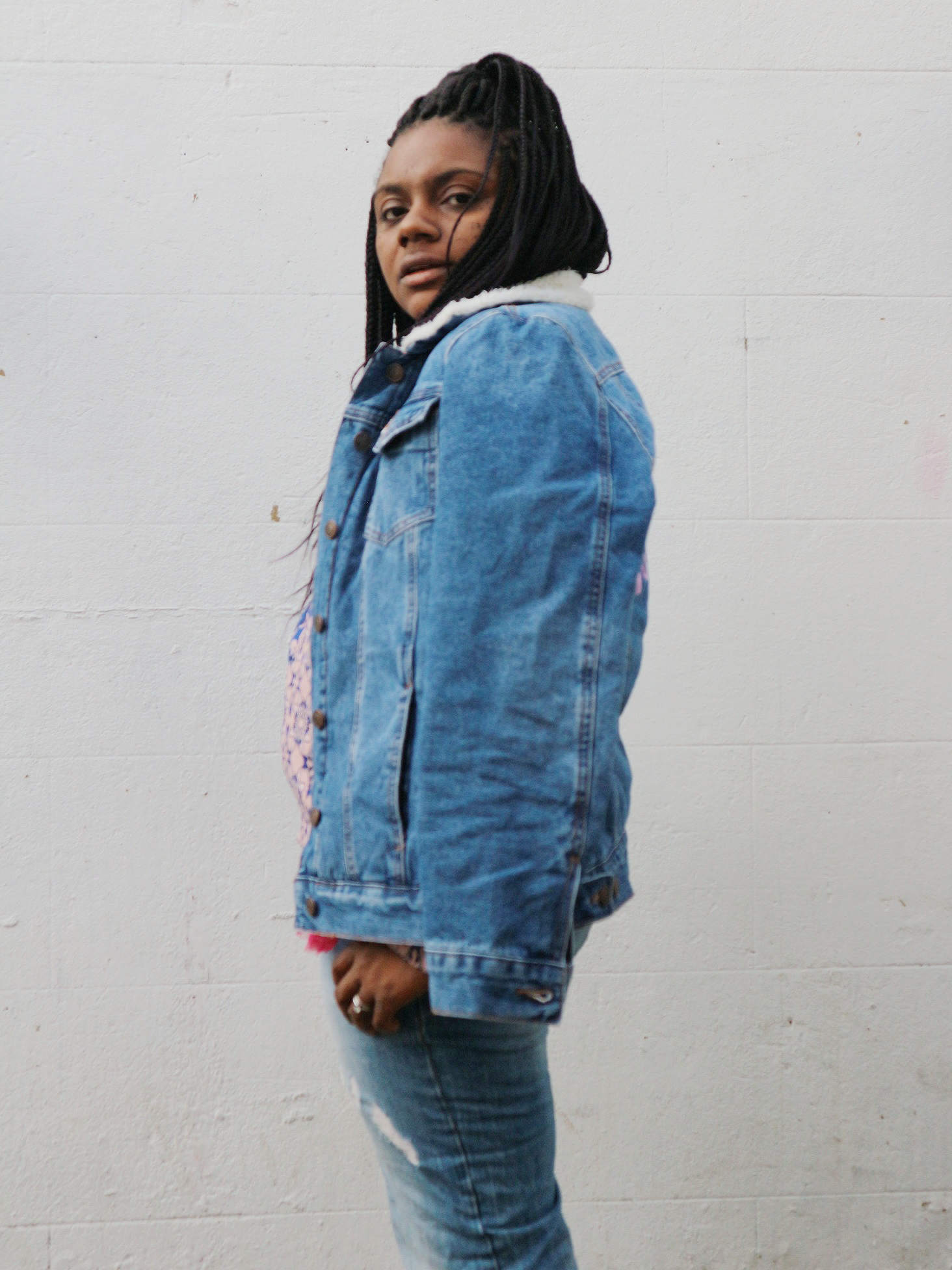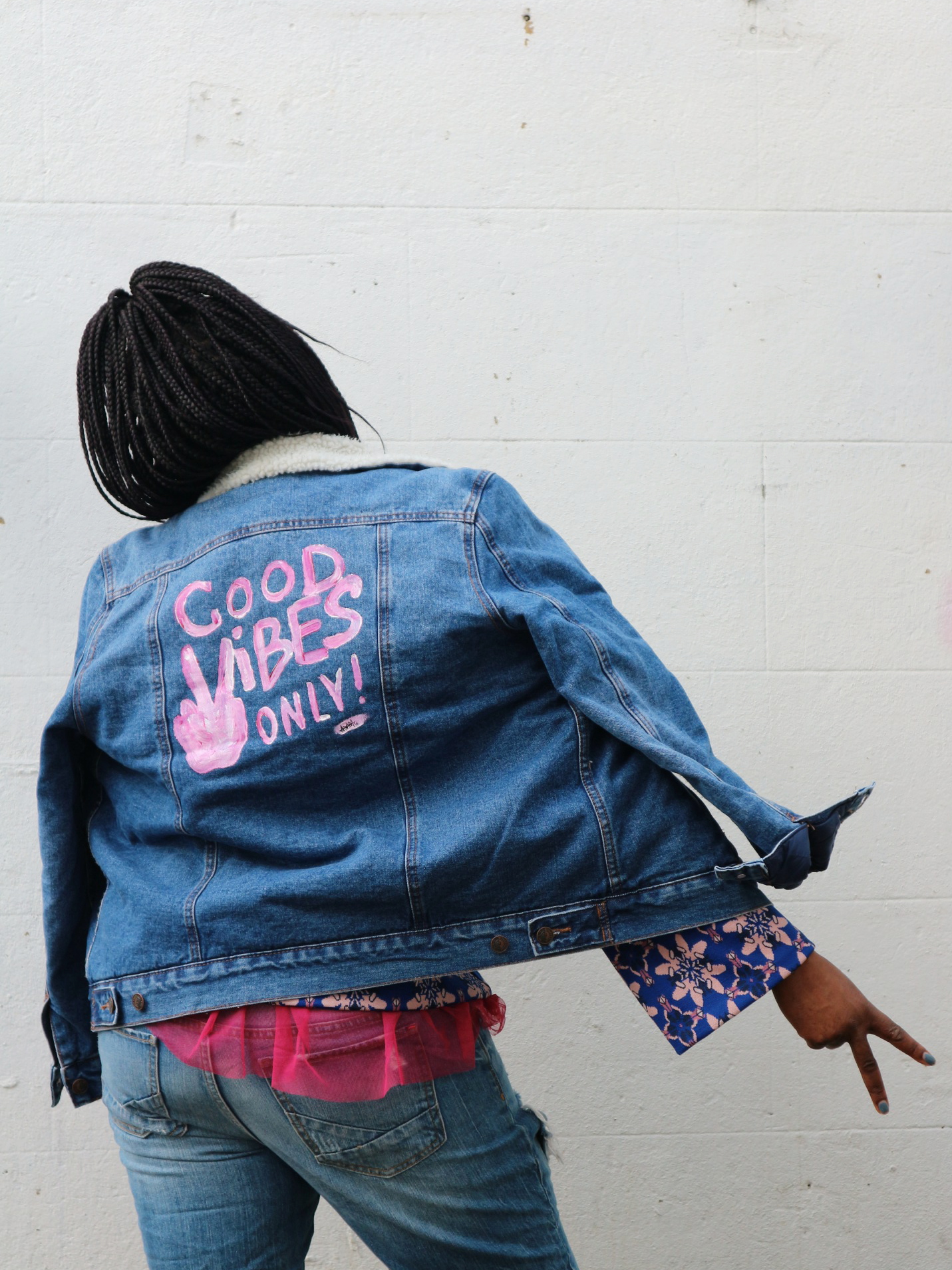 THE DENIM JACKET UNDER A COAT
It's all about swapping the cardigan for lightweight denim. That's right forget the knits and wear a denim jacket under your winter coat instead. It's not only incredibly stylish, but super practical for us Brits juggling our temperamental weather. If you're not layering up then #ByeFelicia
So keep the jacket buttoned up and make sure you have some rolled up sleeve action going on too. Oh and this styling tip extends to leather jackets, if you want a fiercer look. I've paired my wool coat with this slightly oversized Asos Girlfriend Denim Jacket.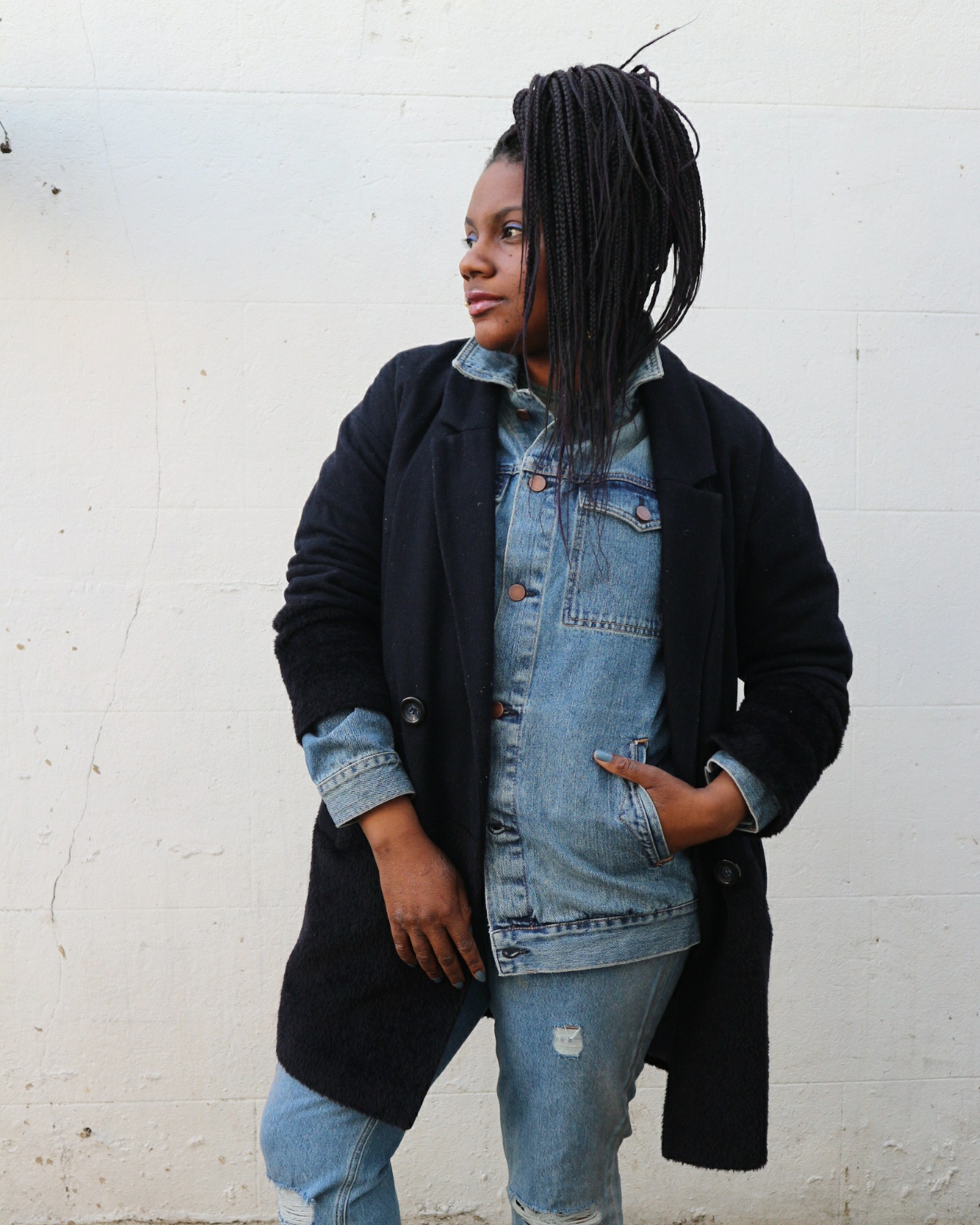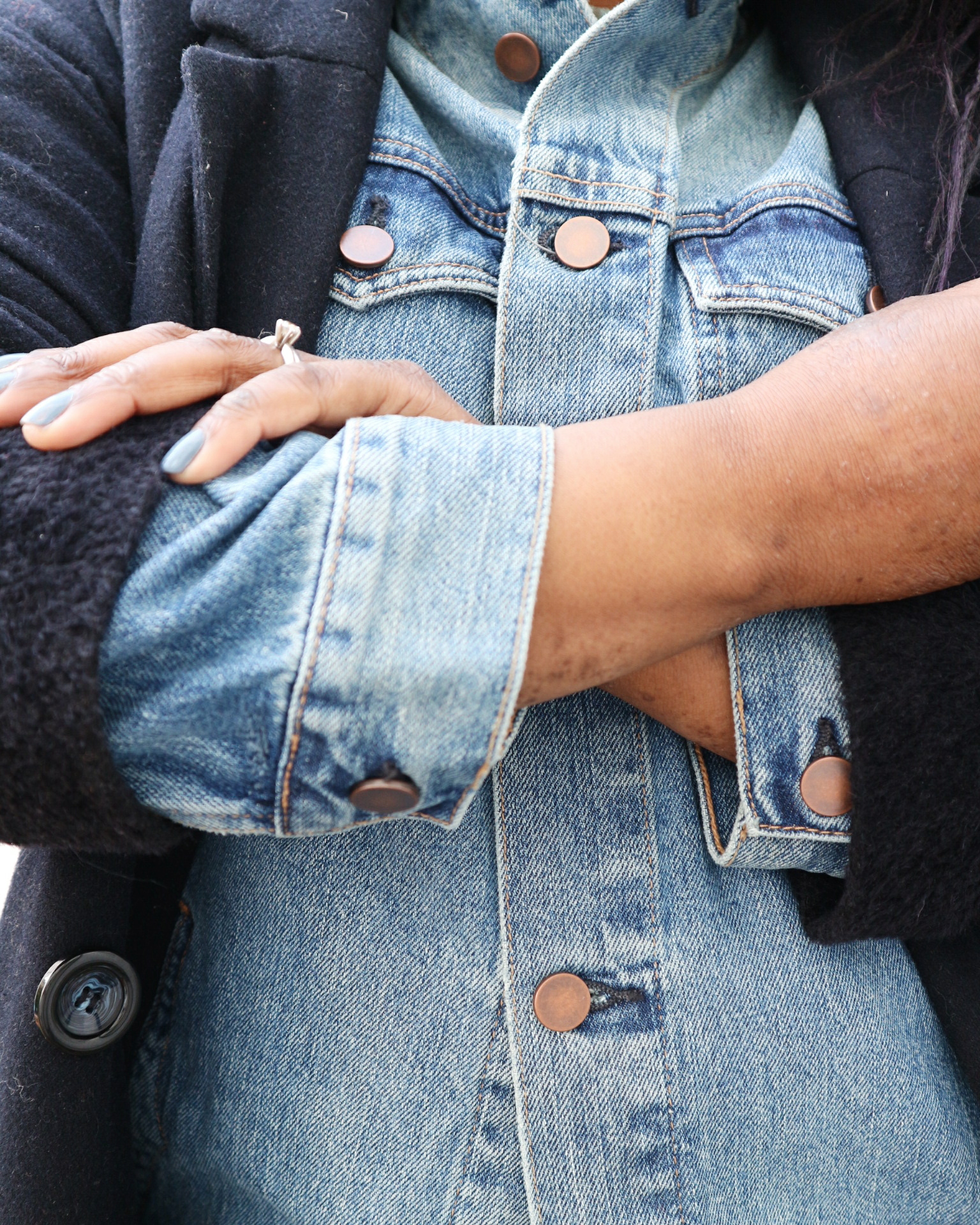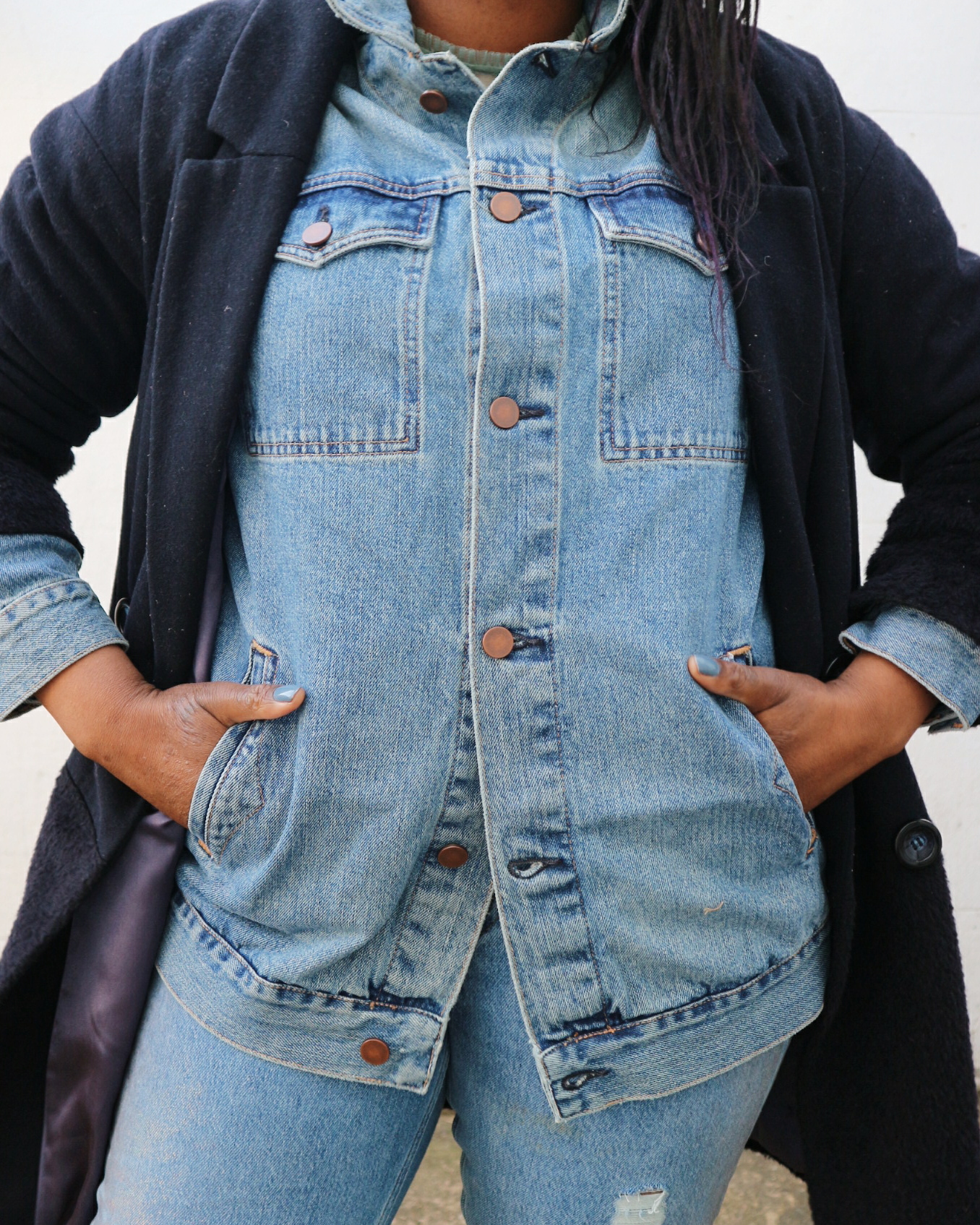 SHOP THE LOOK
Now you know how to wear a denim jacket in winter, if you haven't already got one, here's my edit of the very best to shop right now.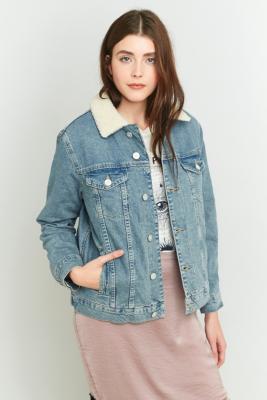 Are you a denim jacket lover? How do you wear yours? Why not share your outfit on Instagram and tag #MumsThatSlay I love to celebrate mama style and beauty on the @MumsThatSlay_Crew page – so see you there!
Yvadney x