Camouflage fashion is everywhere right now. Maybe it's the political upheaval of the past year. Maybe it's the fact that 40 years later, women are still having to march for our rights. It could simply be that a military-style print is just badass. Whatever the reason the camo trend is huge right now! So, I've pulled together an edit of the must wear, most stylish camouflage buys to rock this season.
Think of camouflage as the urban, rebellious cool older cousin to denim. That means swapping your blue jacket for a boxier khaki camo style, and rocking the changing room with an army style baby bag. It's all about feeling maverick without having to put in too much effort, such is the wonder of power prints, be they florals, stripes or army.
CAMOUFLAGE LOOK 1
I'm showing off two stylish camouflage looks. One is casual and my school run, mum on the run, go to, for when I need to get things done. I'm obsessed with these H&M camo harem joggers. Drop crotch joggers are super flattering for us ladies with curves and mermaid thighs and they're of course comfy and ready for any mummy adventures in squatting to scoop up a toddler and the mad dash to the school gates when you're running late. I've paired it with my Kobi & Roo Madre sweater and obligatory statement accessories.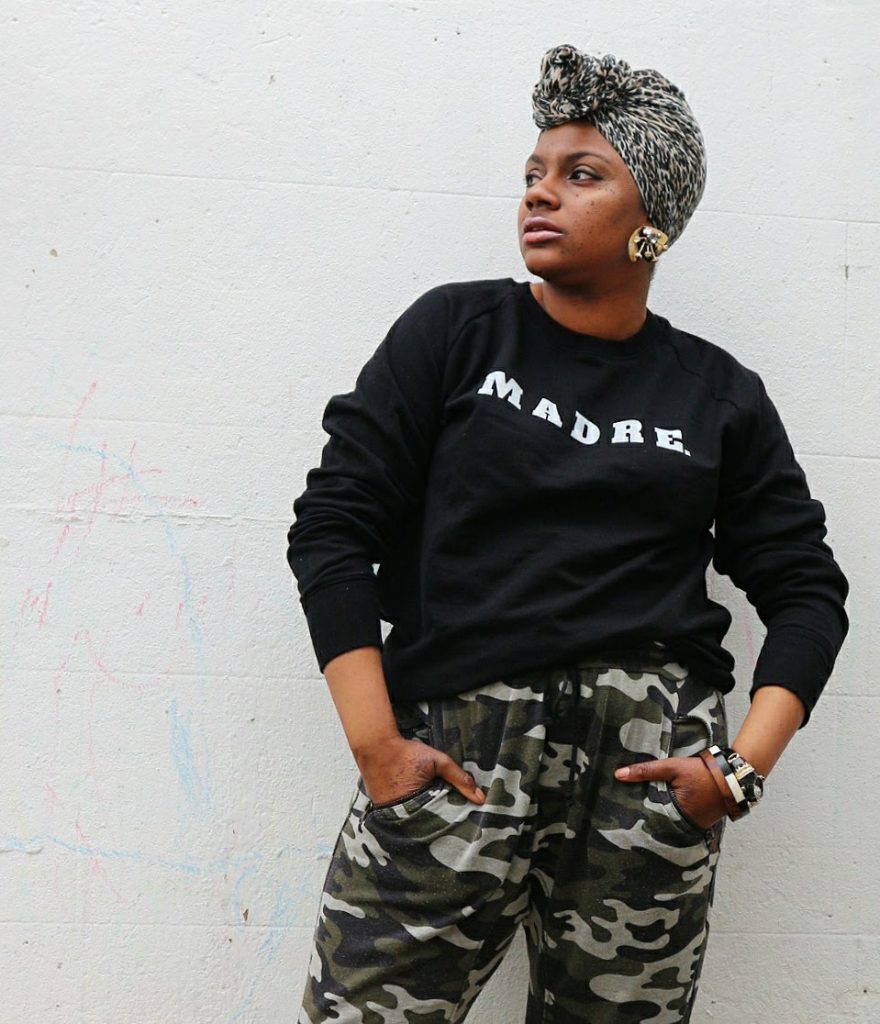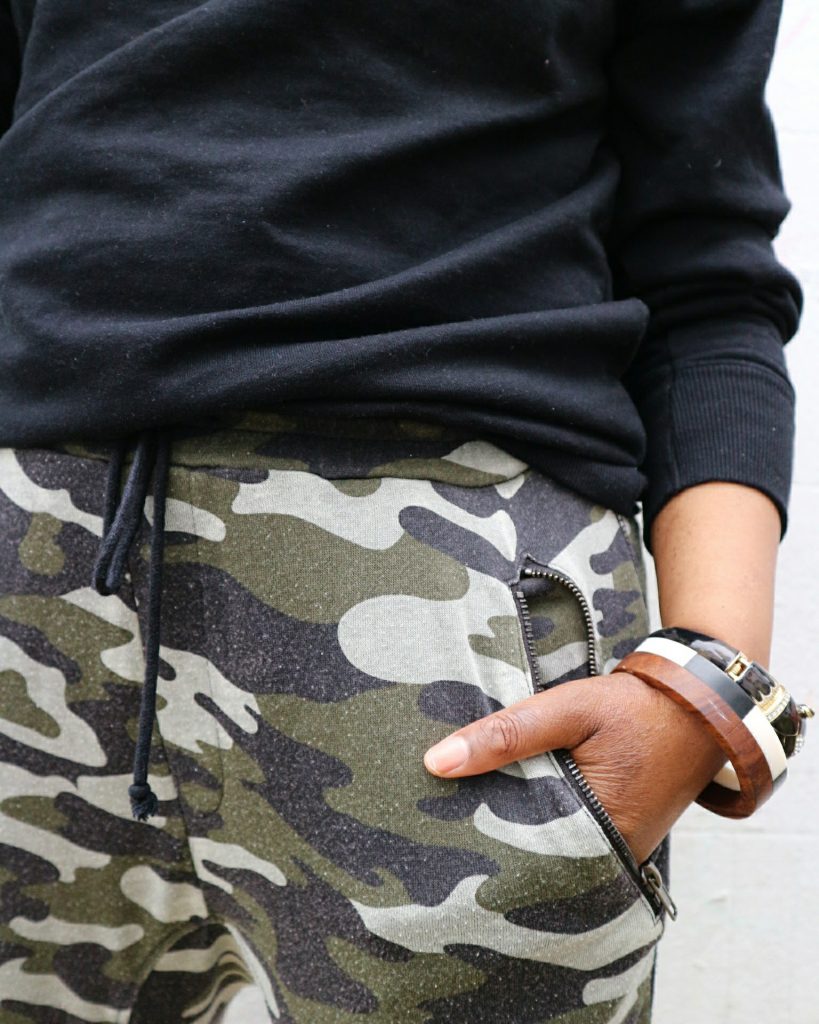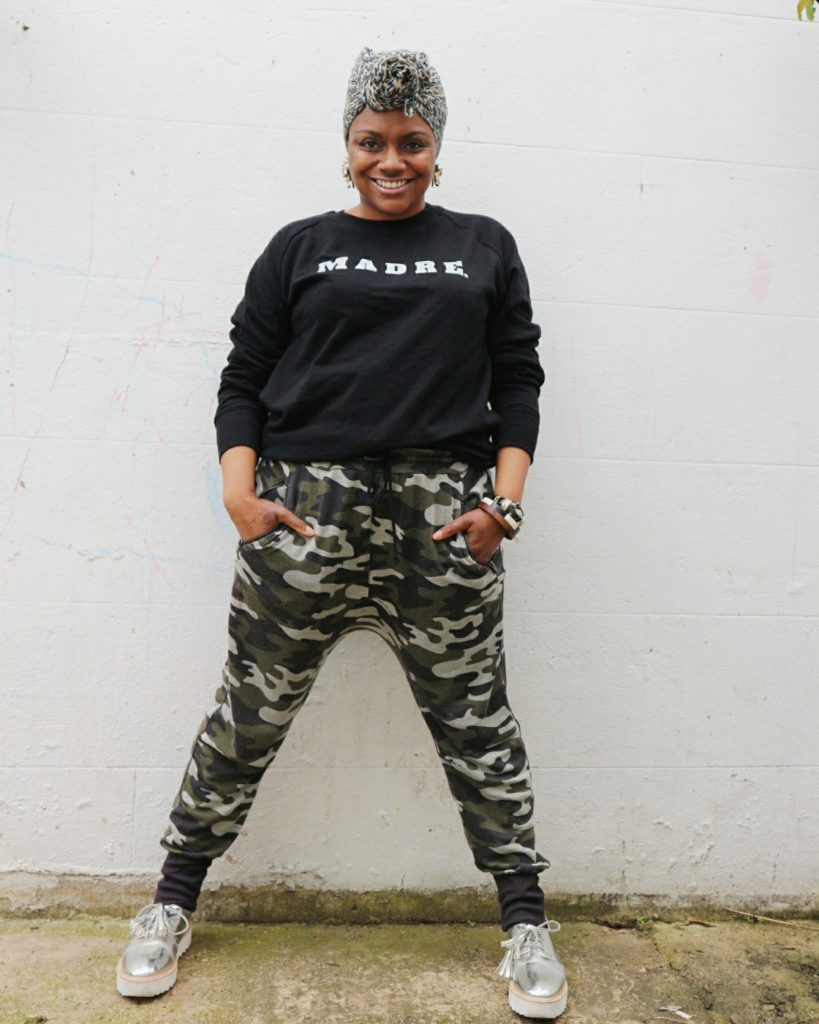 CAMOUFLAGE LOOK 2
Now, before I chase away the most frou frou of mamas, camouflage has it's girlie girl appeal too. Simply pair it with bling and romantic twists, like tulle, colour blocking brooches and red lipstick. Think Gucci by way of Mama Gwen Stefani and you can really have you some fashion fun with this spring trend.
My second outfit is perfect for my fashion events and a girls night out. I love the combination of my New Look tulle midi skirt with a simple H&M camouflage tee. I've given it a finishing flourish with a vintage chain belt and metallic flats.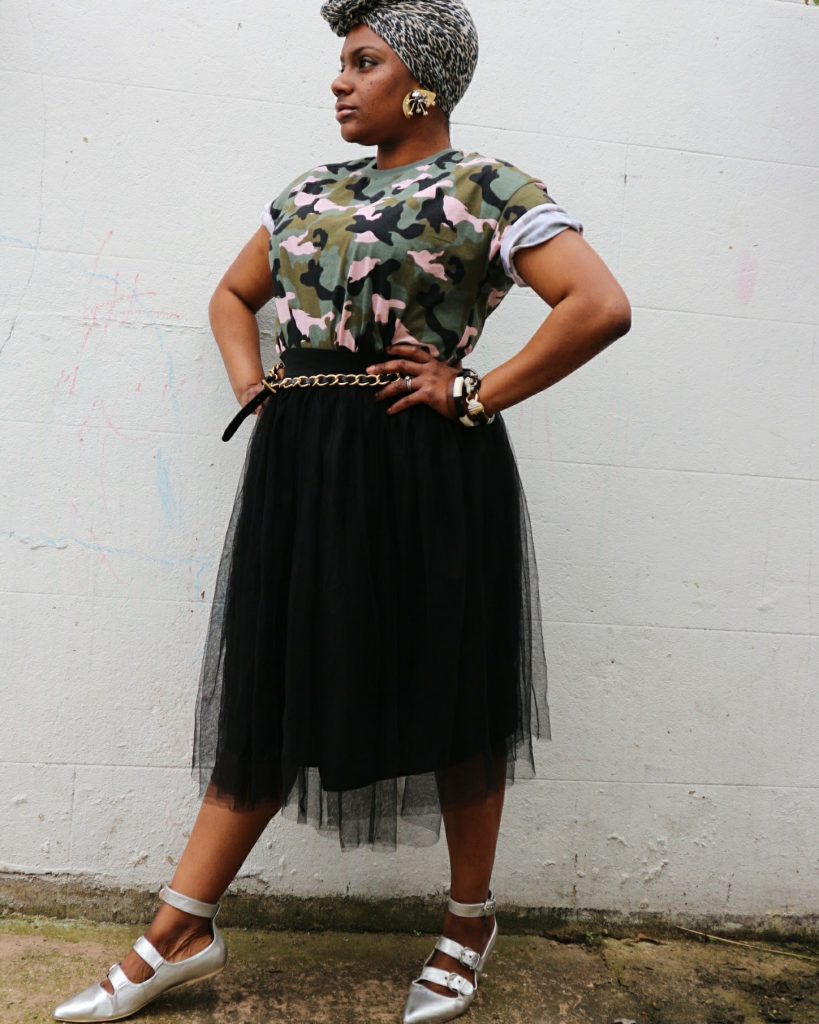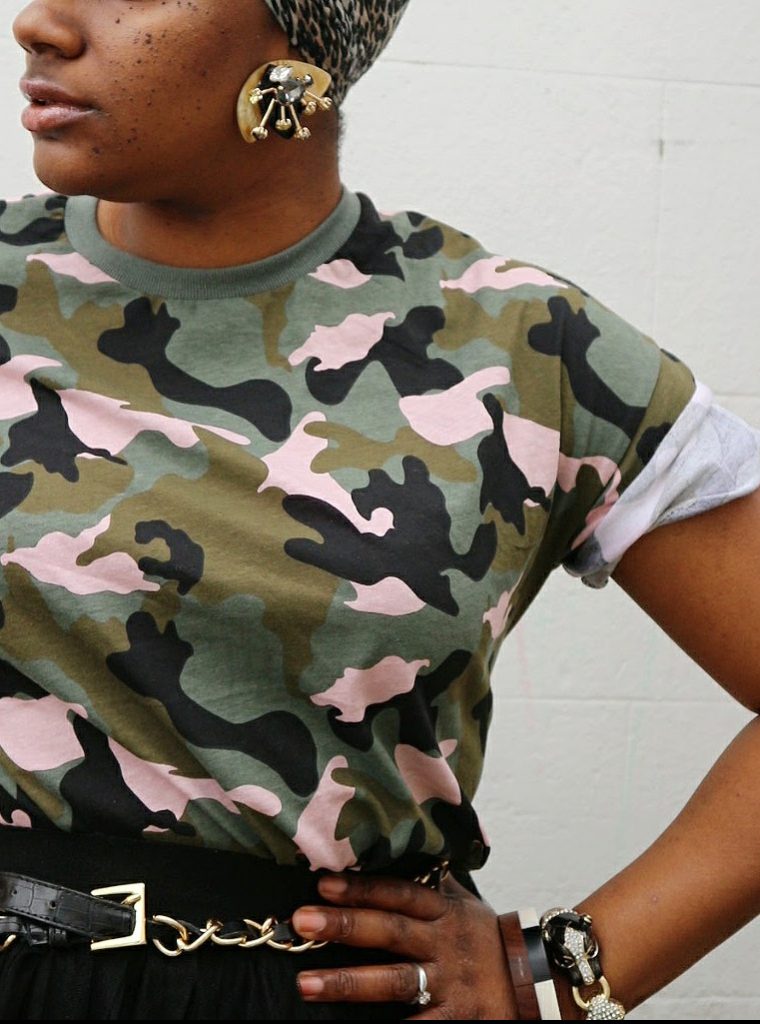 SHOP THE LOOK
Glam, bam, thank you ma'am for these badass camouflage buys to take you from the school run to the office and the playgroup to the dance floor.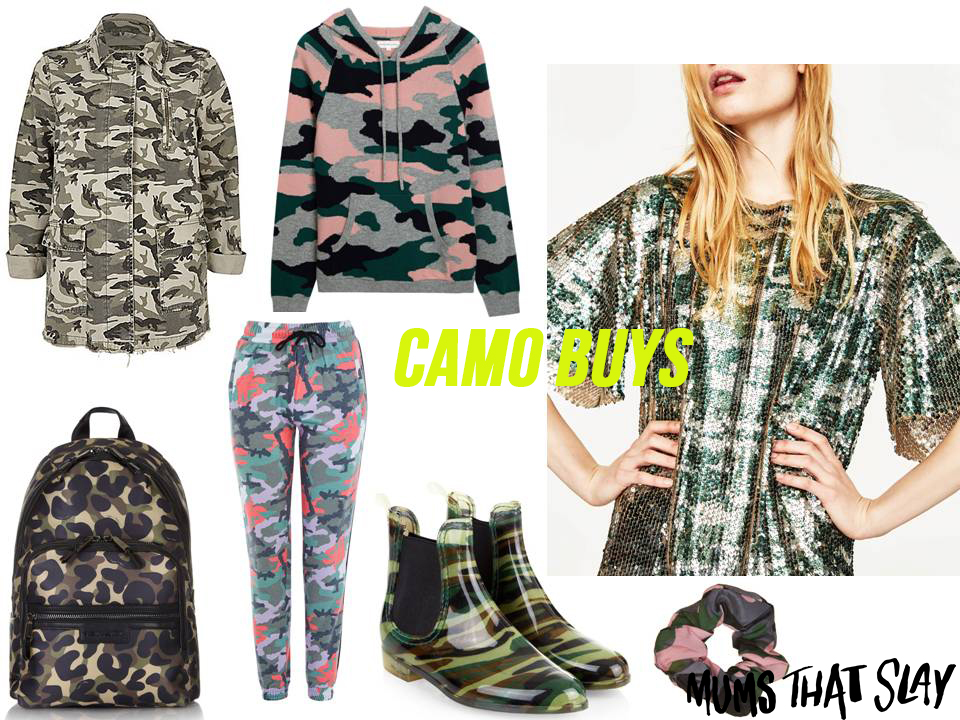 Clockwise from top left:
How to you rock your stylish camouflage? Share your mama style on Instagram with the hashtag #MumsThatSlay and I will share it on my page @MumsThatSlay_Crew see you there!
Yvadney x
Linking up with #DreamTeam Linky I #NotDressedAsLamb