So, excited to share this interview with Bax and Bay's Lynsey Burns. The mum of two and owner and designer of their multifunctional bags and clothes for parents opens up on Highland living, finding designer clothing in charity shops, miscarriage and raising money for charity.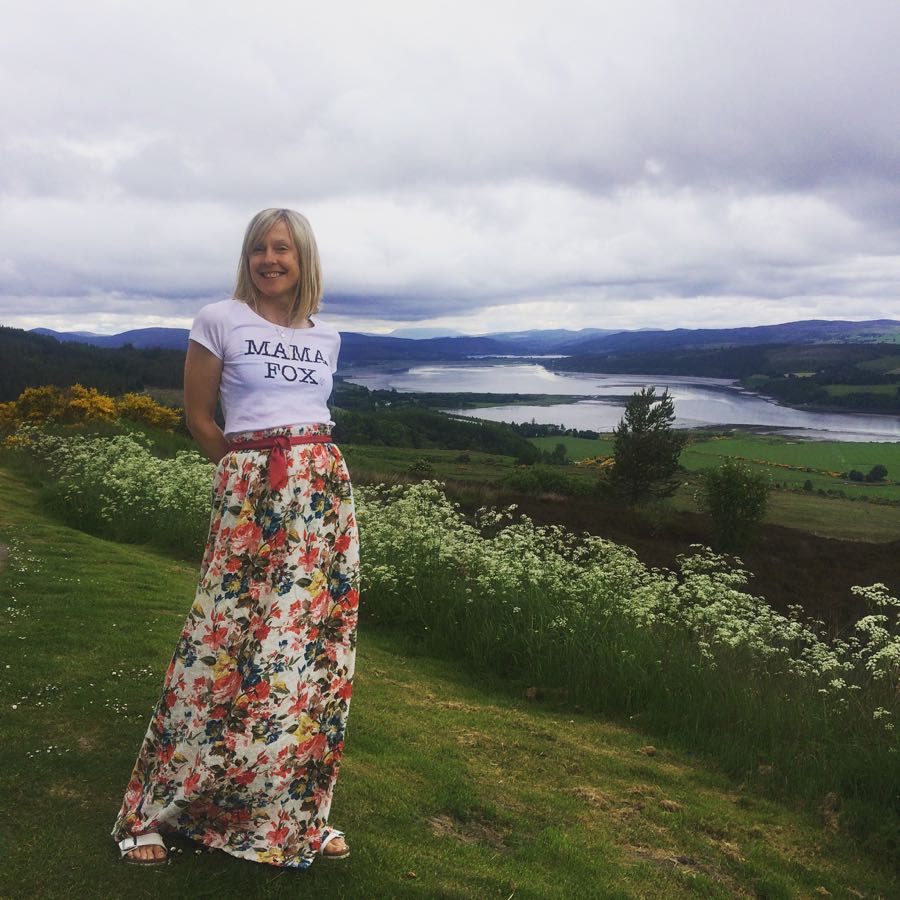 STYLE
How has motherhood changed your style?
When my children were tiny my style changed just based on practicality. Just before I had my first child I moved from America to Scotland and that alone created a huge change in how I dressed. I pretty much live in wellies.
I like dressing to boost my mood and sometimes that is a little over the top for a small town. I like the way outfits / looks turn out on the days when I just grab a selection of colours from my wardrobe and throw it all on. I frequently get a few odd looks in the local shop but don't really care.
You have £20 in your pocket and fancy a style pick me up what do you buy?
I would probably go to the amazing charity shop in a nearby village and pick up a cashmere jumper.  It's nuts, I have picked up Ralph Lauren cashmere jumpers and a gorgeous Diane Von Furstenberg electric blue cashmere cardigan in there for less than £30. Love it.
Who's your ultimate style mum?
Oh, I don't know. My favourite person right now is Goldie Hawn. I guess Victoria Beckham would rank pretty high if I had a list.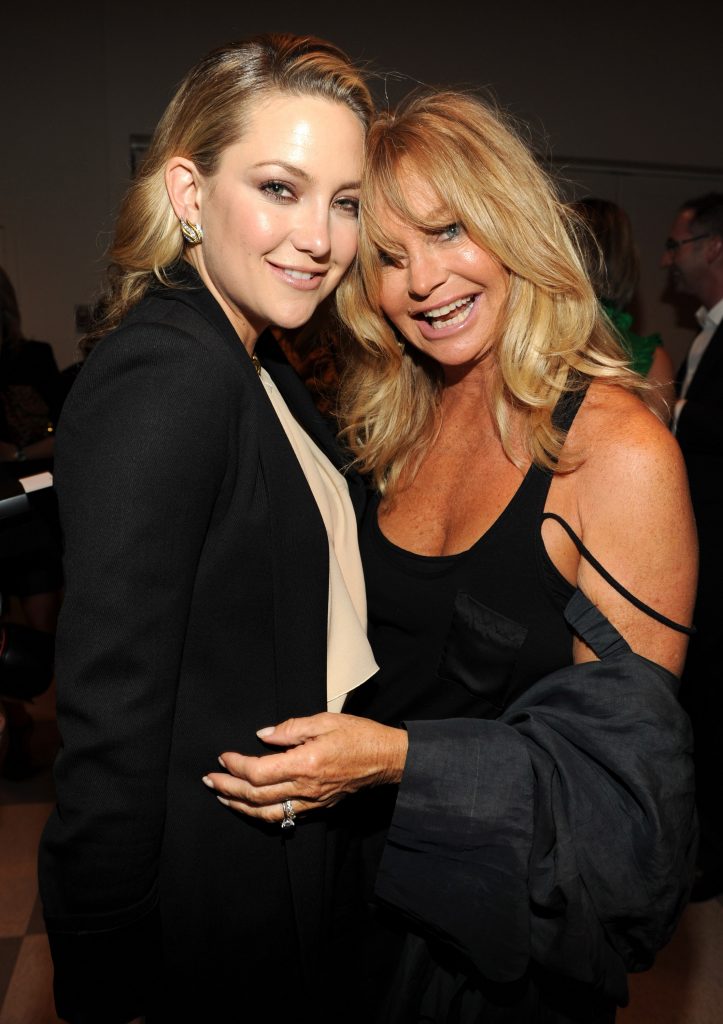 BEAUTY
What's the hardest thing you've found to maintain in your beauty regime?
I have never really had much of a beauty regime but I guess the hardest thing has been (especially living in The Highlands) is to never get the chance to go for really good manicures and pedicures. Getting a good mani/pedi is one of the first things I do when I get to a city.
What are your can't live without beauty products?
YSL BB cream and Radiance Flash Balm. Since I hit 40 I have spend more on face creams and love Elemis Pro-Collagen creams and Decleor products.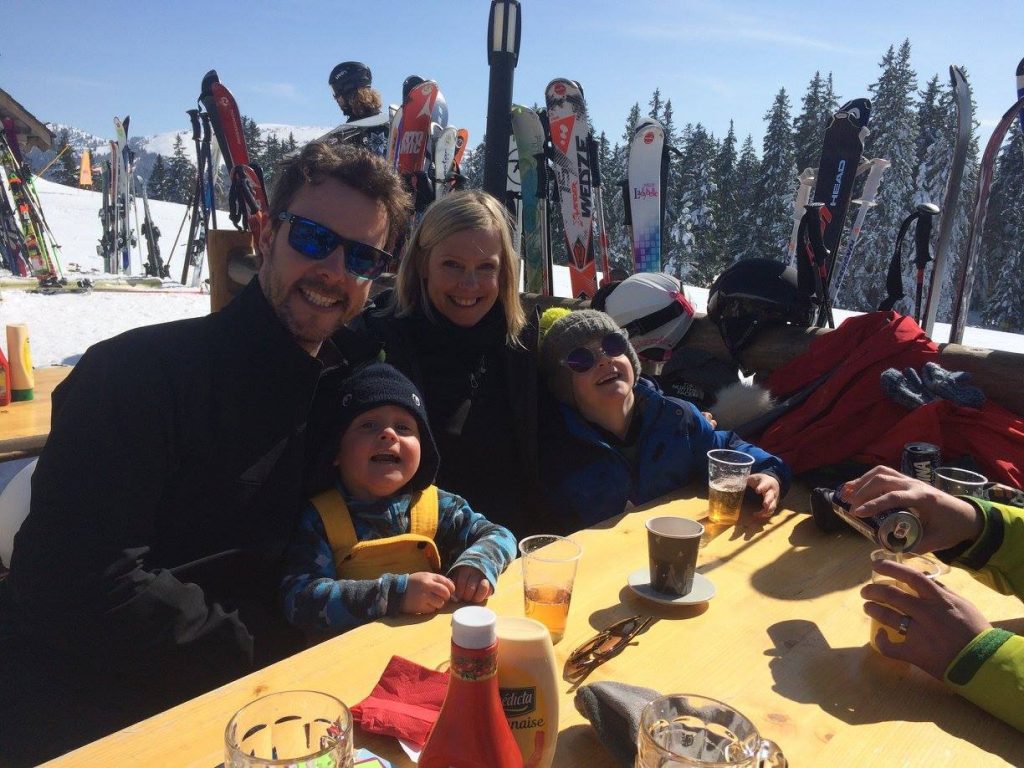 THE KIDS
Where do you like to shop for your kids?
I like H&M for baby stuff but as my children get bigger I am spending a lot more time finding them really good winter gear. They pretty much live in Hunter wellies and I have bought both of them Sorrel boots for Winter and really cosy winter down coats from Spotty Otter.
My 3 year old loves wearing really soft clothing that doesn't irritate his eczema and he loves Tobias & The Bear leggings. We are now doing our own leggings and kids hoodies, so for now they are living in those.
Do they enjoy fashion as much as you?
They are great at telling me they love when I wear a dress and tell me I look like a princess however, my 6 year old is so fussy about his clothes and will find a style of trousers he likes and only wear those. Right now he has three pairs of identical chinos and a cupboard full of trousers he refuses to wear.
My 3 year old will only wear tracksuit bottoms or leggings and hates wearing jackets, hats, jumpers but then will wear woolly gloves, ski goggles and snow boots in the middle of summer.  Really, where we live any 'good' clothes just get trashed so they are generally pretty scruffy (to my dismay) most of the time.
What's in your handbag?
I have a patchwork Baxter compact bag (the one and only bag I made myself, with the help of my mum) and it has my gorgeous leather purse from Mallorca (given to me by my best friend who lives over there), a toy car, headphones and a tiny tube of elemis cream.
Right now I also have a big straw bag that I throw everything in to, I always have food with me as my youngest son has lots of food allergies, so I am always prepared.  The boys have their own mini Cub Bags with changes of clothes, inhaler, creams etc.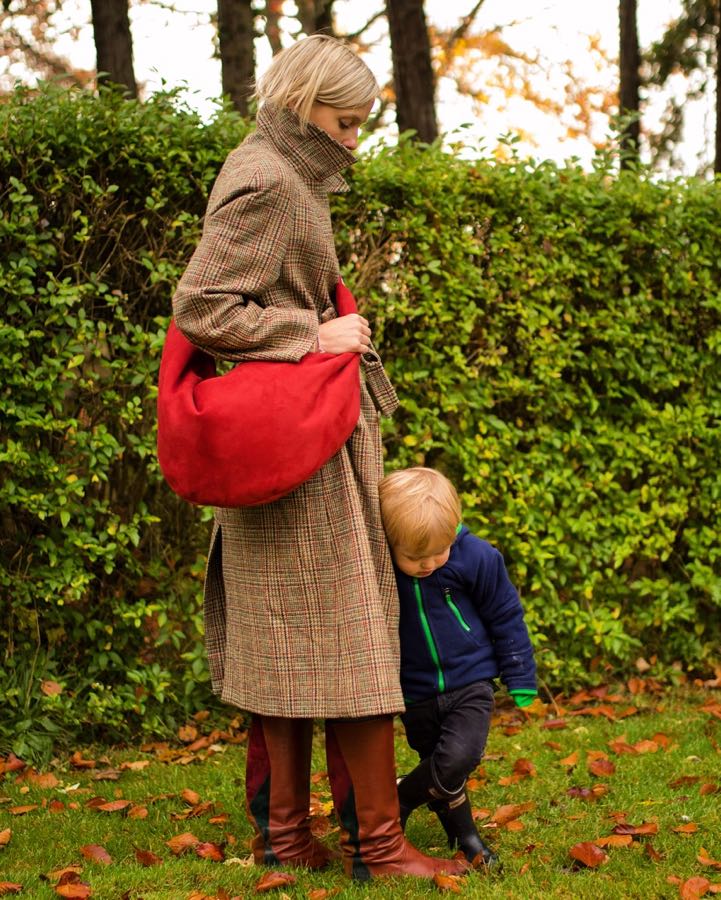 MUMBOSSING
Tell us about the Bax & Bay journey?
We originally launched as 'Cub Bag' with our unique 3 in 1 luxury changing bag. However the plan has always been to do a range of creative projects so I changed the brand name to Bax & Bay, which allows us to be more diverse and build a full product range for parents and children.  
We launched in August 2015 after developing the idea for the Cub Bag for two years. The idea had been there for a while but paid-for work always got in the way of getting it all going. I then fell pregnant with triplets but miscarried at twelve weeks. After the miscarriage I threw myself into getting the business set up as a way of channeling the grief into something really positive for our family. It's been tough but has helped having something tangible to focus on. The brand name Bax and Bay comes from the names of my children Baxter and Bailey.
You recently started introducing t-shirts & sweaters into the range, why?
My sons were, and still are, obsessed with foxes (and badgers). My eldest used to get very annoyed when I called him Bailey and insisted I call him Fox.  At six he is now very serious about wanting to change his middle name to Fox. I have lost count of the amount of games we have played where I have to play Mummy Fox and I guess the idea came from there.
The plan for my business has always included making charitable donations to causes close to our hearts. I started to produce clothing as a channel to enable this. When I had another miscarriage in July of last year I gave all of our profits from that day away to charity and I am still stunned by how it helped me get through that crappy day. 
Giving money to charity makes me feel SO good and now I've got going I don't want to stop  – hence the Mama Fox Sweatshirts (£5 of every sale goes to the Miscarriage Association) and Rainbow Sweatshirts (£5 of every sale goes to Roald Dahl's Marvellous Children's Charity – a charity chosen by my sons). We are a small business and our donations aren't huge but every little bit helps and that feels great. It's also a lovely lesson for our children.
How much have your tees etc raised for charity
Since we launched our Mama Fox t-shirts in July 2016 we have extended the range and have donated £1290 to the Miscarriage Association and £2133 to Roald Dahl's Marvellous Children's Charity as of 31st October 2016.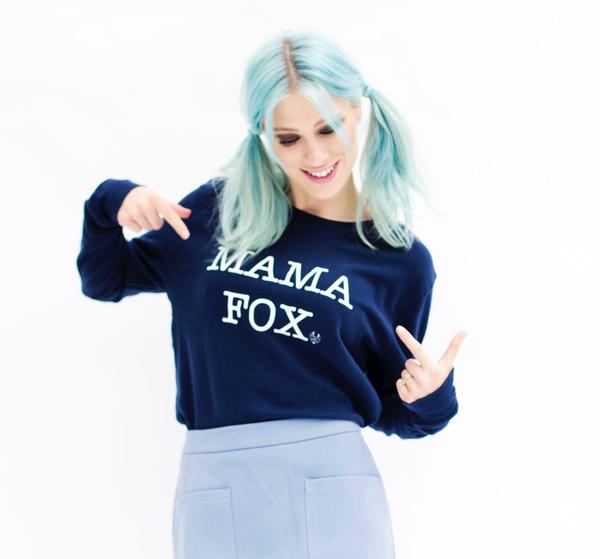 Are they just for mums who have suffered a miscarriage? 
The Mama Fox and Rainbow sweatshirts are about making women feel a bit better – I think the Mama Fox clothing is meant to be quite empowering and comforting at the same time. The rainbow sweatshirts came about because I really wanted a sweatshirt with a rainbow on it and couldn't find one! I didn't really know about the whole rainbow baby thing, however I love that it also has that meaning.
We are releasing a new 'Hello Sunshine' hoody next week for adults and kids and I think people are going to love it. Apparently a 'sunshine' baby is the baby you had before a loss. I wanted to do the hello sunshine hoody anyway but when we realised what it meant it was even more worthwhile doing. £5 of the hello sunshine adult hoody goes to The PANDAS Foundation supporting post natal depression and illness
What three words of advice and encouragement would you give to someone who has recently gone through a miscarriage?
Each time I have had a miscarriage I have found all the advice people have given me to be a bit frustrating and not any help. From experience I would say –  'Let yourself grieve'
Thanks Lynsey, what a brilliant interview. Wishing you nothing but the best as you grow your business!
Yvadney x
Check out my review of the Bax and Bay Cub Bag from last year and see why we gave it a thumbs up!