A few months ago I was asked to style a look book for a new fashion etailer Born At Dawn. "Born At Dawn?!" I exclaimed, "I know it, I have been following it on Instagram…so cool!" Fast forward to last week and I was off to be a panelist at a natural hair and well being event wearing a dress from…Born At Dawn.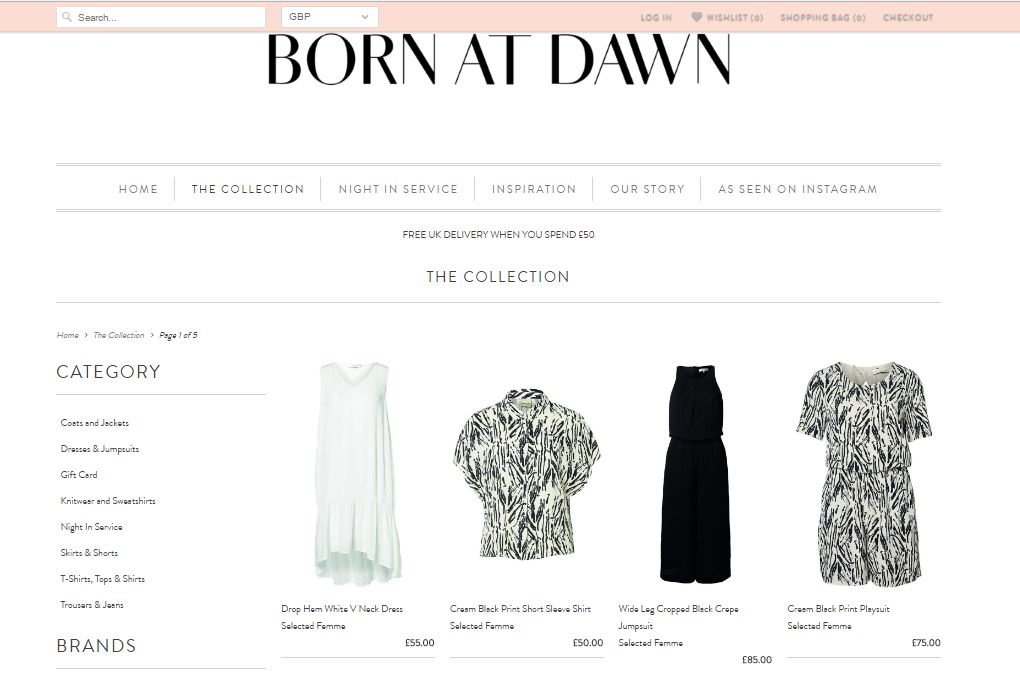 Born At Dawn is the brainchild of a fellow mum that slays, Lucy Knights who wanted to create a destination for design and quality-led fashion, over trends. A fashion site with an artfully curated edit of effortless and stylish wardrobe must-haves from independent brands, such as Selected Femme, Maison Scotch and Mads Noorgad. Even better for those who still like to feel and see before buying, there are Born at Dawn 'Night Ins' where the clothes can be brought to you, as well as pop-up shopping evenings.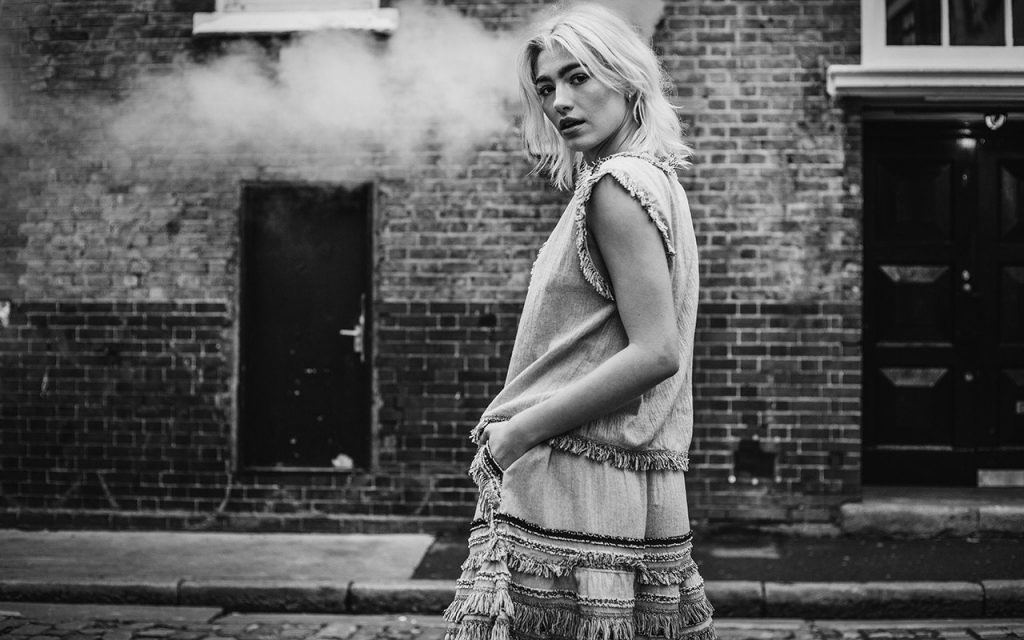 THE PHOTO SHOOT
The day of the photo shoot was bitter cold, but we had a dream team made up of a right Northern Lass model India Alexandrial who was a trooper in her summer clothes, Lucy and her interns, a creative team – the photographer Leonie Freeman, Film Maker Lee Bamsey , hair & Make up artist Astrid Kearney, Social Media maestro Dooney Hayes and then myself. What was amazing about it all, was the fact this creative team had all met through the power of NCT. Parenthood had allowed something wonderful to happen.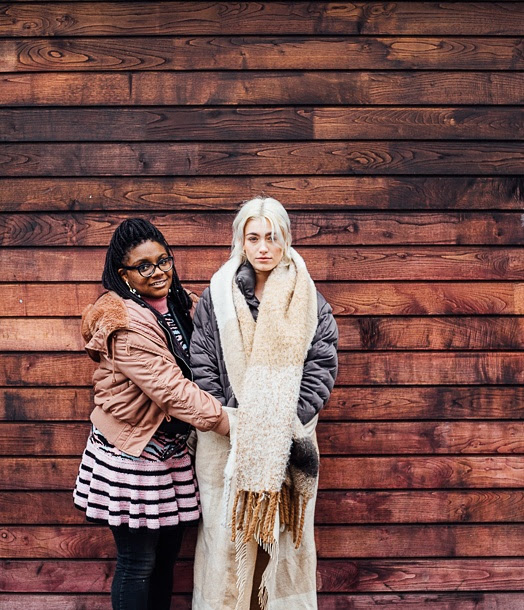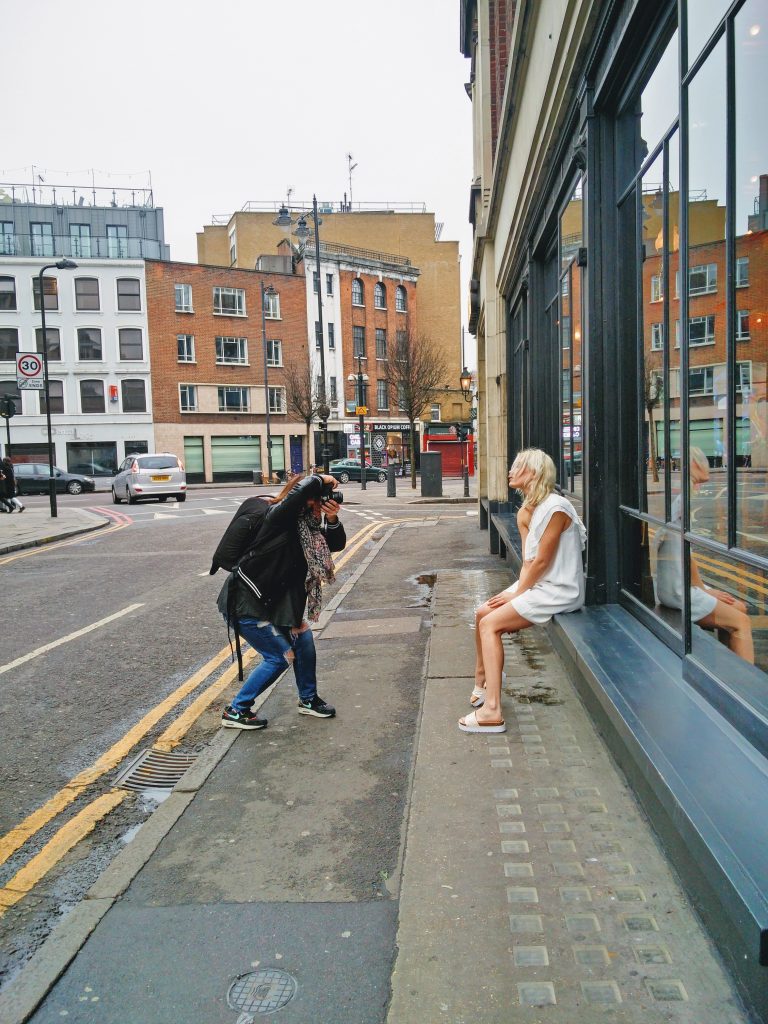 THE PARTY
Then there was the launch party. An amazing celebration in the neon paradise that is the Lights of Soho, it was packed with many of the @MumsThatSlay_Crew,  those I had met before and a few who I met in the flesh for the first time. It was magical, so good I only have a couple of snaps of the evening, because I had so much fun. The stunning campaign was up on the big screen and I felt proud to have been part of the team behind the shoot.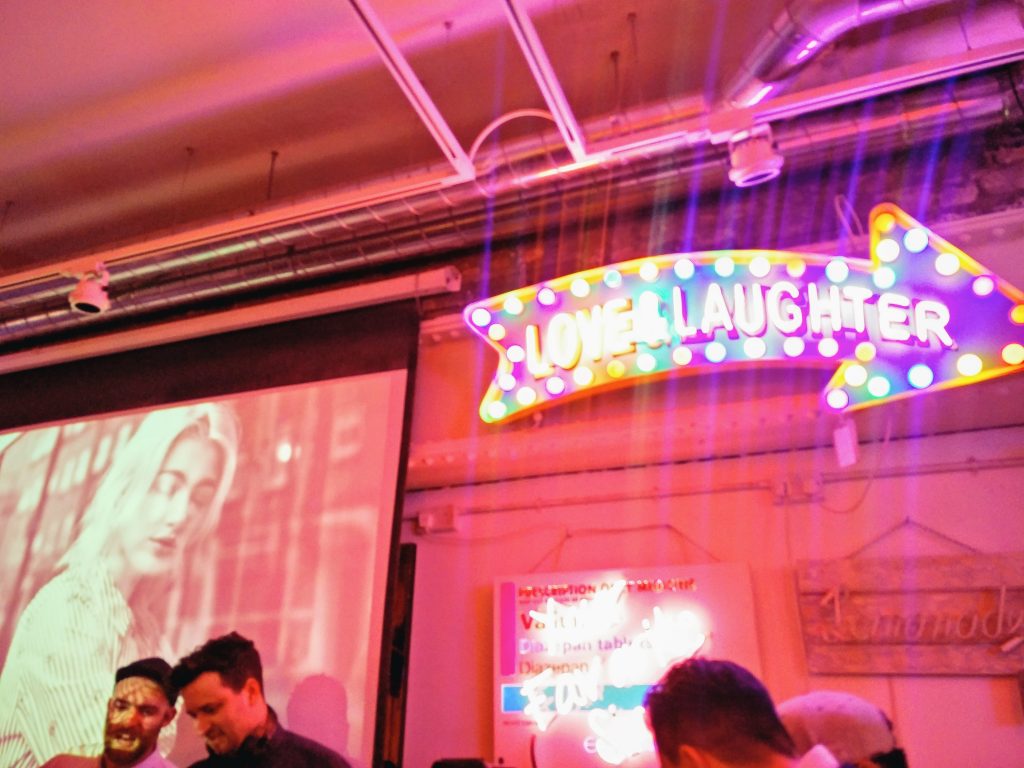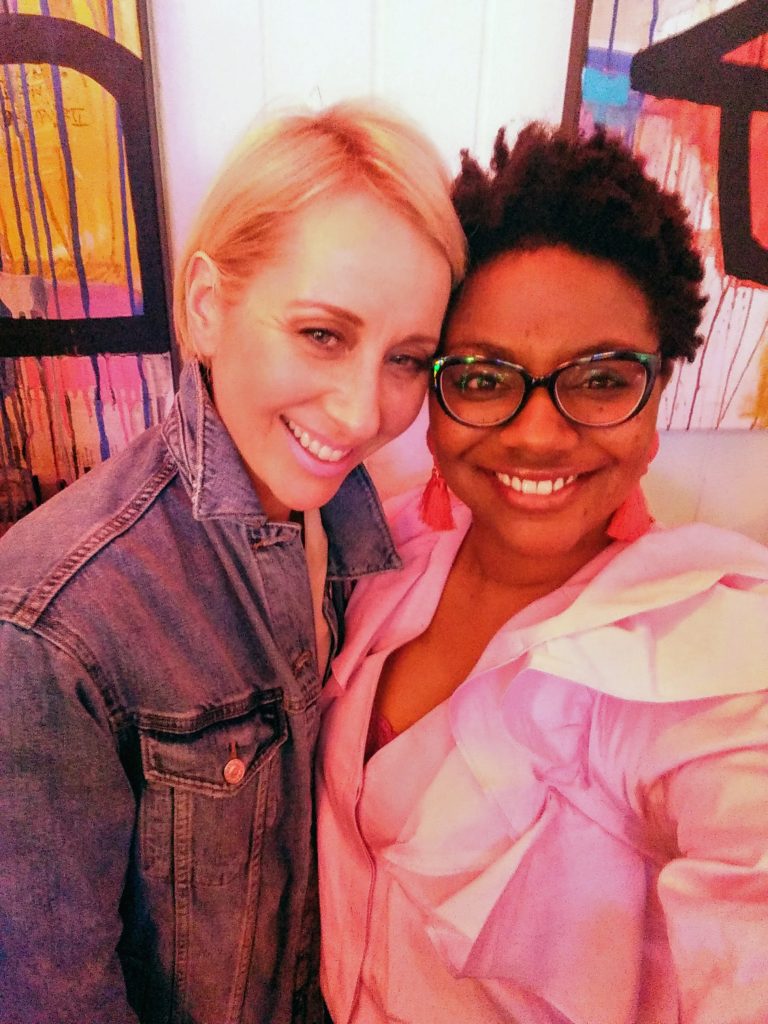 IN PRACTICE
Last weekend, I sat on the panel at the Motherhood Reconstructed and Inspirational You 'What does Natural Mean in 2017?" natural hair and well-being discussion. I knew I'd be sat up on a stage, so wanted to wear something stylish but flash proof. I chose this Stella Nova striped cotton dress from Born At Dawn for the occasion and paired it with my hot pink New Look trousers and Swedish Hasbeens. What I love about this dress is it's versatility, it's the perfect layering dress and beach layer over a swimsuit on holiday too. The big draw for me as an eczema sufferer is it's 100% cotton, so gentle on my skin.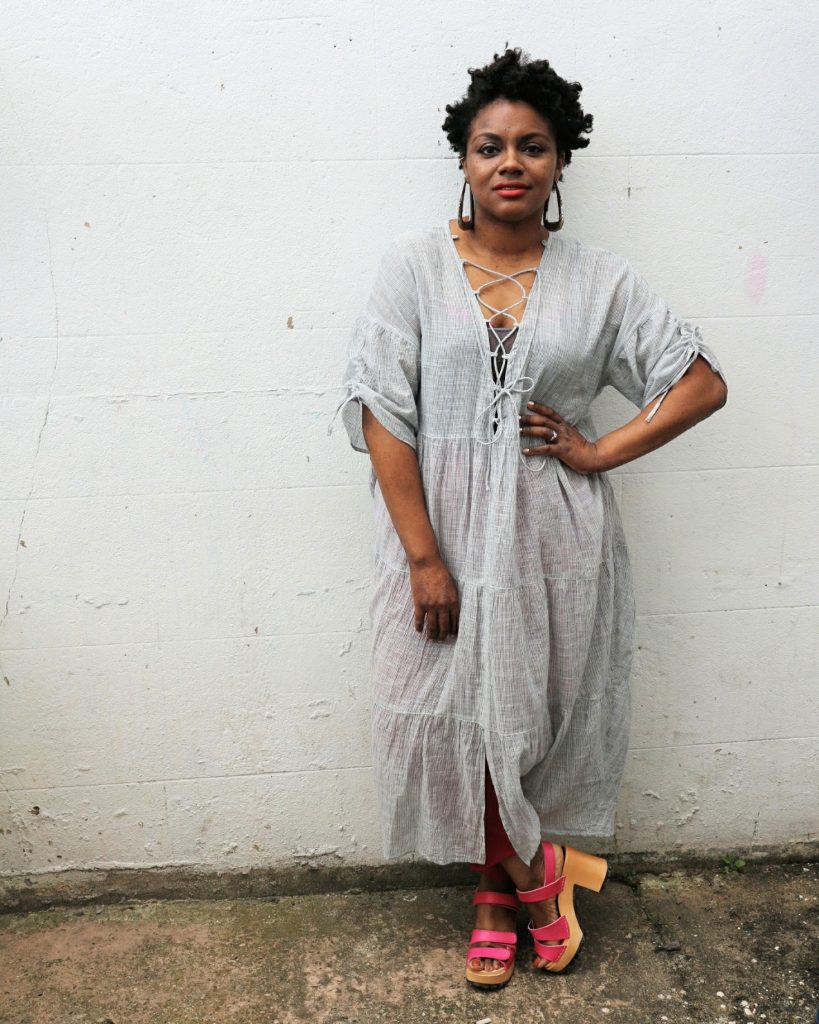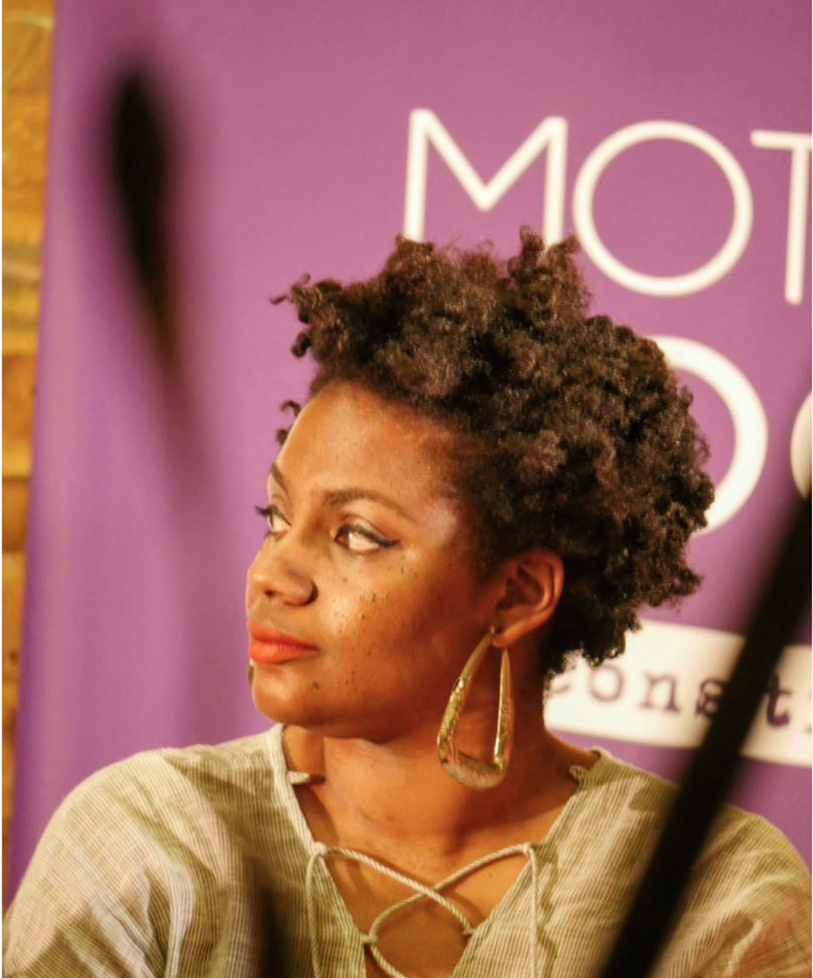 You can see some of the final campaign shots on the Born At Dawn Website as well as my website Yvadney.com but I thought I'd leave you with the stunning video.
Talk about Mum Power!
Yvadney x
I'm honoured to be a finalist in the fabulous Motherhood blog as this year's Top London Mummy Blogger and would love your quick votes here x
I would love your nominations for Mums That Slay as
Thank you so much guys xx