Welcome to the Mums That Slay Crew mama! The nine months are over, the bump has deflated.  Baby/ies are here.  I believe in the power of fashion to help mums feel good about themselves even when they've just birthed a watermelon. Little style choices that will lift their mood and help them navigate this new chapter with confidence. So, I've pulled together the ultimate new mum wardrobe edit to help you own your mama slay.
OK, lady, your body has all kinds of jiggle going on, with milky boobs for the breastfeeders, the 'first poo' out of the way, aches and pains from however you birthed your child and an all around fog of 'what is happening? How can I be so tired? Oh, my baby is so beautiful? Why am I so tired?' Here are my 10 must haves for your first month of motherhood.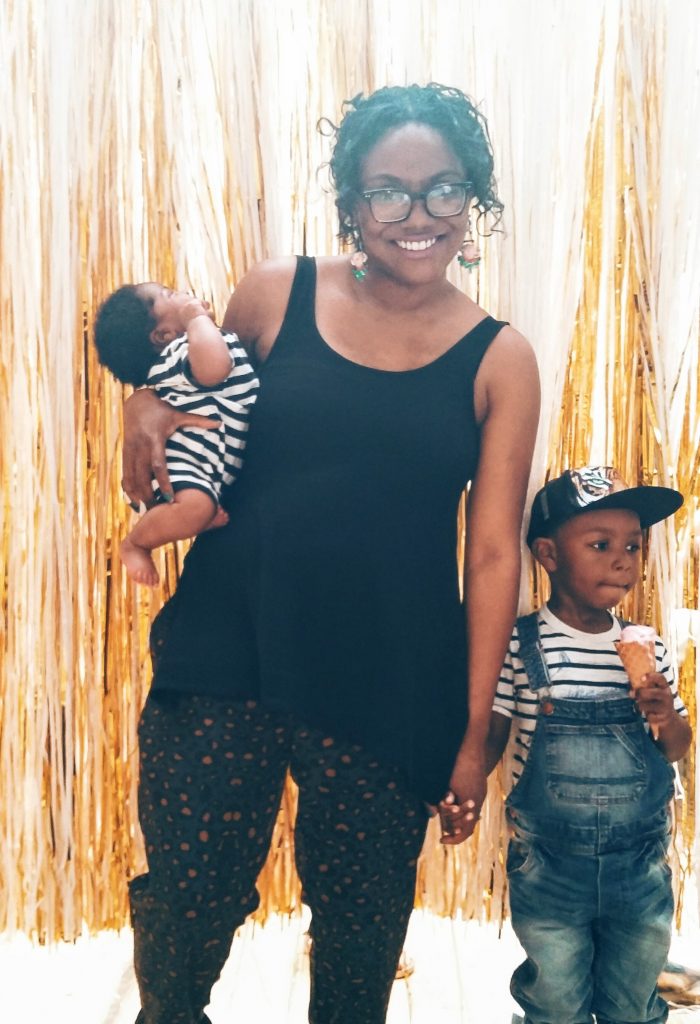 NO. 1 JOGGERS
Elasticated waists are a must-have for new mums, balancing their mum tums and flexibility you need to curl up snuggling your precious baby.
NO. 2 BELLY BAND
Belly binding has been used for centuries to encourage those final contractions and bring your insides back into their regular position again and give their backs some much needed support. If you can't be faffed with all that fabric, get yourself a ready made tummy bind.
NO. 3 NURSING BRAS
Look after the tatas ladies, these are the only ones you have. If you're breastfeeding, get yourself a nice nursing bra, a couple of casual ones and treat yourself to a glamorous one too (I love Hot Milk bras for lush nursing lacewear).  Make sure you're measured for the right size and wear a sleep bra (even if you're not breastfeeding) for extra support.
NO. 4 TUBE TOP
I'm not a huge fan of 'nursing tops' in general they're a bit…blah! I also don't see the point in spending a whole load of money unnecessarily on clothes you're not going to wear for long.  So, get yourself a tube top and wear it under your regular wardrobe. That way when you lift up your top to breastfeed, you can still keep your tummy covered up.
NO. 5 BOXY TEE
Now I'm not saying you need to cover up, but if you don't want to wear tight fitting clothes… just yet, a boxy tee is a must-wear. It's all about giving your tummy some breathing space with a more generous silhouette.
NO. 6 SANDALS
After my epidural I suffered with horrendous post-partum swelling, which meant I had to wear the most fugliest knee high support socks. It's all about avoiding closed toes and backs with comfortable non fugly sandals.
NO. 7 SUNGLASSES
Sleepless nights, dark circles and pesky hormonal teared red eyes be gone. Cover that up ma and unleash your inner rock star. Have some fun, go crazy with a fun design.
NO. 8 HIGHLIGHTER
OK, it's not clothes, but it's still style and I'm obsessed with the 'mama glow'. It's that dewy, healthy complexion as treasured now with my kids aged 5 and 2, as it was in those early days. A little sweep across your cheekbones and eyes with give you an instant pick me up.
NO. 9 GRANNY PANTS
Forget that thong, th, thong, thong thong… what you need are some big knickers, for those big pads and to add that extra hug to your waist. Comfort is key!
NO. 10 LARGE SCARF
A large silk or cotton scarf will become your piece de resistance…your flourish. It will serve you well as a sweat mopper (those hot flushes will come for you at any time), a nursing shawl if you want to cover up in front of all of those visitors and also a head wrap for those bad hair days.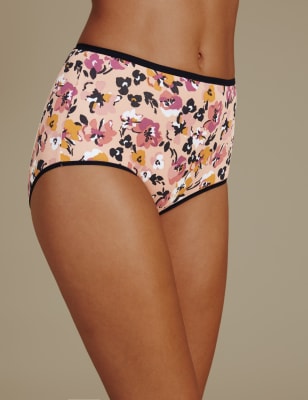 Any other mamas with some style tips to share for new mums? Why not leave them in the comment below or show off your slay on the @MumsThatSlay_Crew Instagram page?
Yvadney x
Linked up with Brilliant Blog Posts