From sparkling blue to spicy orange, I'm rounding up my top pick autumn nail polishes to kick off the new season. As the skies darken and everything starts looking a bit bleak and glum, I find a DIY polish in a brighter hue can really bring some pop to an outfit.
See for me a manicure whether in a nail salon or done at your desk at home, is a sure fire way to transform your mood or look. Even the most messy of play group sessions, stressiest of school runs or frantic deadline typing at work before the dash to do the nursery pick up will feel that much more glamorous and on top of it all, with fabulous talons.
For autumn, it's all about swapping out the summery brights and swapping for deeper, richer hues that celebrate all the great things about the season like harvest festival, leaf-filled streets and bonfire night. Shop my favourites.
ONE.
It may look like a hot cocoa, but this caffeine-infused nail polish is actually part of Nail Inc's new Caffeine Hit collection. Brown is the colour of the moment in beauty, as all things 90s come back into style.  I think this warm shade is the perfect alternative to greige trend so popular over the last few years.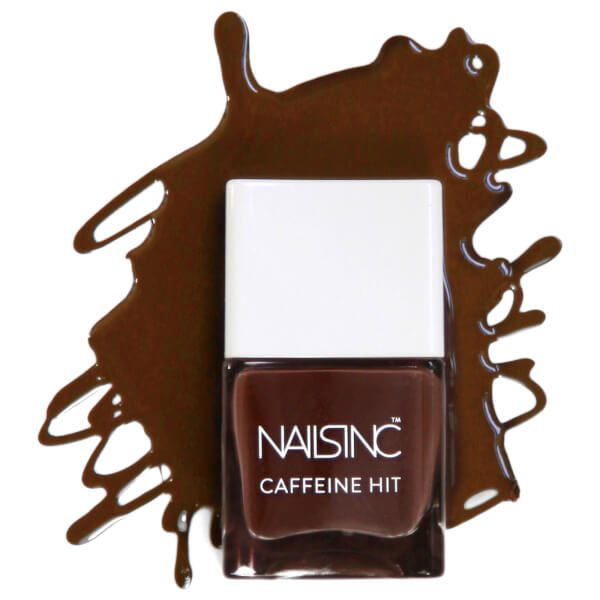 TWO.
Another beauty trend back from the 80s is pearlised two tone hues. This spicy polish by H&M is a great low price and as warm as pumpkin pie.
THREE.
I'm obsessed with all things sparkly navy in autumn. It's like the colour to countdown to Christmas with. Essie's newest shade has all the magic of a bonfire night dark sky. It's a great colour choice for those who want a little more badass on the tips of their fingers.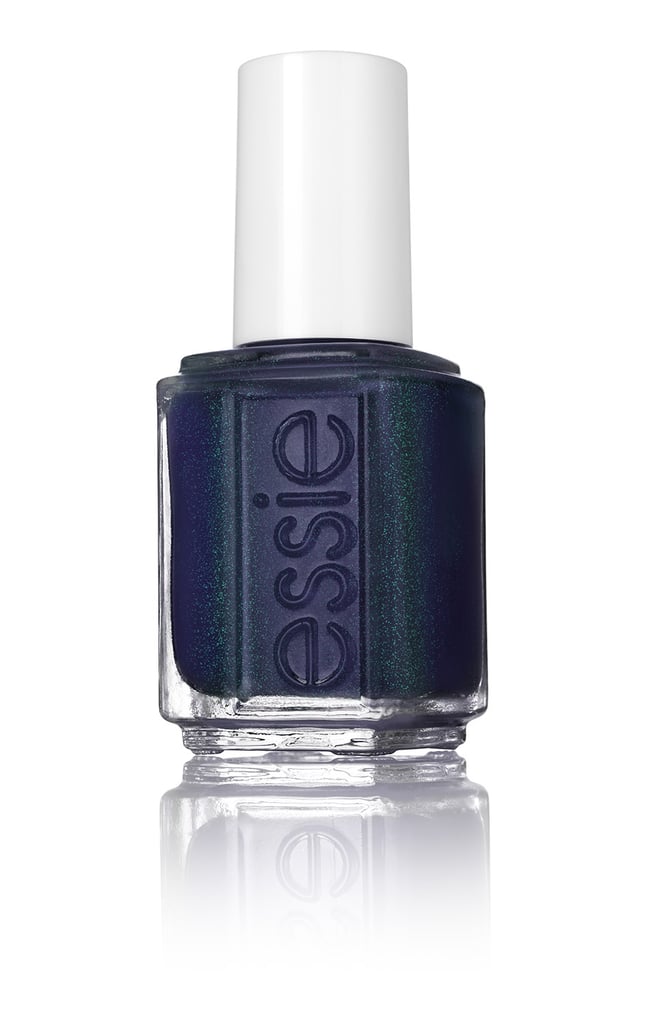 FOUR.
Purple is a must-wear nail polish shade for autumn. Not only is this polish in a striking stiletto-inspired bottle, but the black base to this colour will make this a regal choice – the formula also boasts amazing coverage, chip resistance and super shine!

FIVE.
If you're going to go for a more classic red, choose a more vegetable toned shade with orange undertones. I love this butter London shade for it's timeless appeal and rich pigmentation that will suit all skin tones.
SIX.
Fight the dull dark weather with some sparkle on your nails and swap your nude or clear varnish for soft gold. Marks & Spencer Autograph Lust polish is infused with argan oil and vitamin e and can be bought in the same shopping bag as a packet of Percy Pigs – result!!!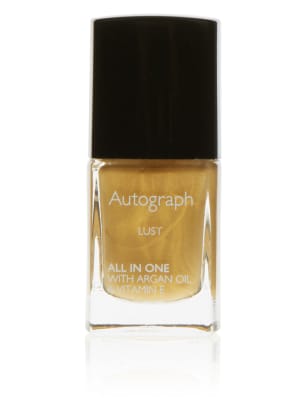 So those are my top 6 autumn nail polish picks – what are you feeling for right now? 
Yvadney x