If you need some weight loss/ healthy living motivation to shed those post-baby pounds once and for all then this is the interview for you. No doctor in a lab somewhere or buffness who doesn't understand motherhood, this is Amy Durston, a South Londoner, who lives with her two daughters and partner. She is a Primary school teacher by day and Founder of Enlighten Your Health, a platform for motivating people to live healthier and happier lives by night. Here she shares her mummy weight loss journey and how she transformed her body, mind and life, after becoming a mum for the second time with tips on how you can too.
Amy's story is pretty relatable to the average mama. The busy and stress-filled life of a newly qualified primary school teacher led Amy to over indulge in food, alcohol, staff room biscuits and all the usual good stuff of your early 20s. Weight gain coupled with embarrassing and uncomfortable IBS, as well as a sugar addiction equalled an overweight and unhealthy Amy. Fast forward to motherhood, hormones, breastfeeding (and the mammoth appetite it gives you), weaning, but still eating like you're breastfeeding and finishing the kids left overs. With pregnancy number two and at risk of gestational diabetes, Amy worked hard on curbing her sugar addiction. However, old habits die hard and the lack of exercise and prioritising her physical and spiritual needs meant she couldn't lose the weight.
After being introduced to the world of fruit and vegetable capsules, she got the motivation to kick start a healthier diet and fitness lifestyle. She has now dropped two dress sizes in just over a year and is happy at her ideal size, doing regular cleansing programmes every now and then to reset her body if she overindulges for a special occasion.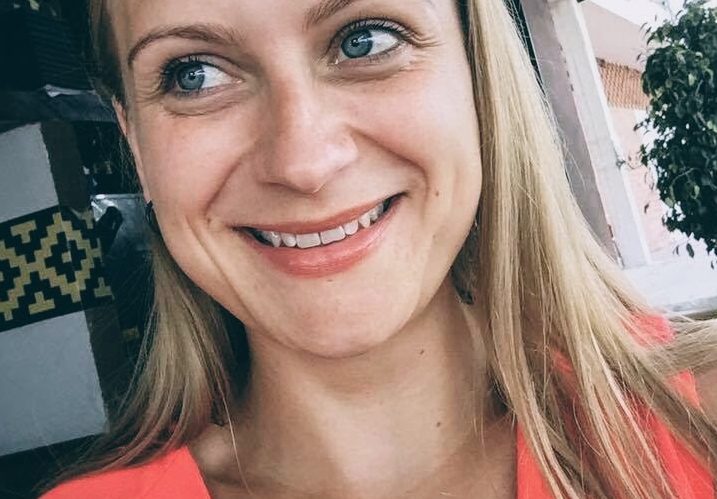 What top tips would you give to a mum who wants to lose weight for good?
Avoid processed food. If you can't pronounce the ingredients and there are a lot of them – stay clear. Stick to clean eating (whole foods) and plan as many meals in advance as you can. Build up a bank of simple recipes (I love Pinterest for inspiration) that you can learn and whip up in 30 minutes. I eat early with the kids so my body has time to digest before going to bed.
Quit the sugar! I didn't realise how addictive it was until I quit and noticed everyone around me doing what I used to do… coming back for more! Invest in IquitSugar by Sarah Wilson if you're serious about doing the 6 week detox. Your body will thank you for it!
Do a cleanse. Not the "starve yourself" low calorie type diet. I mean the "make healthy lifestyle changes" that will promote getting rid of toxins that have been building up in your body, that your fat cells are hosting to protect your organs. Once you release those toxins, the fat will no longer be needed and the weight will drop off and stay off as long as you continue with the healthy lifestyle changes you've made.
Increase your fruit and vegetable intake. Sounds simple and it is! The nutritional benefit of Mother Nature's plants (not the vitamins you buy over the counter), is irrefutable. If you feed your body good food, it will crave good food. If you feed it rubbish food, guess what… it will crave rubbish food! Be a good role model to your kids and snack on raw fruit & veg. Your kids will copy what you do more than what you say.
Find ways to be more active. Anything from trying out a new gym class to marching while you're brushing your teeth!
Oh, and drink more filtered water (minimum 2 litres a day). I have a 2 litre bottle at work so I can see how much I've drunk and if I'm on track.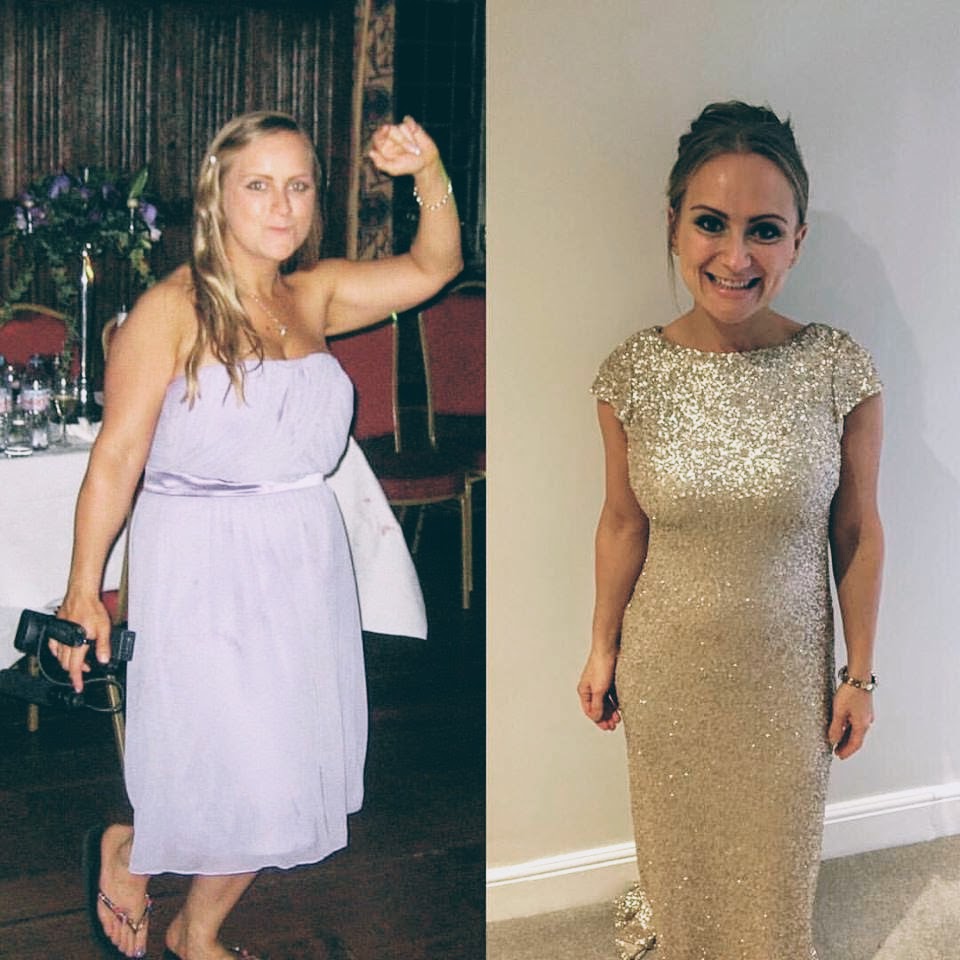 Describe clean, healthy living in a sentence
I can't think of just one sentence so perhaps your readers can choose the one that resonates with them the most…
I believe clean, healthy living is "anti-ageing" at its best; ageing without disease.
Every minute you spend on feeling physically and emotionally better through nutrition and exercise will be returned to you 10 fold at a later date.
A healthy outside starts from the inside.
You are what you eat so don't be fast, cheap, easy or fake!
The greatest wealth is health.
Every human being is the author of their own health or disease.
Take care of your body – It is the only place you have to live.
Those who think they have no time for healthy living will sooner or later have to make time for illness.
Every time you eat, you're either feeding disease or fighting it.
How often and how long do you work out for?
I'm currently doing another 30 day cleanse to kickstart 2017 and detox from all the Christmas over indulgences and champagne from my best friend's wedding in late December. So I'm working out for about 20 minutes every day. This time I'm doing increasing numbers of squats, push ups, crunches and planks.
After the cleanse is finished, I'll aim to do 3-4 home HIIT workouts per week. They're about 20-30 mins each and I have a few HIIT gurus that I follow on Youtube, so I can just watch them online at my own pace. Betty Rocker is one of my favourites!
I don't have a gym membership (as most of what I would do at the gym I can do at home). The secret I've found is putting my workout clothes on when I get home so once the kids are in bed, I'm ready to go!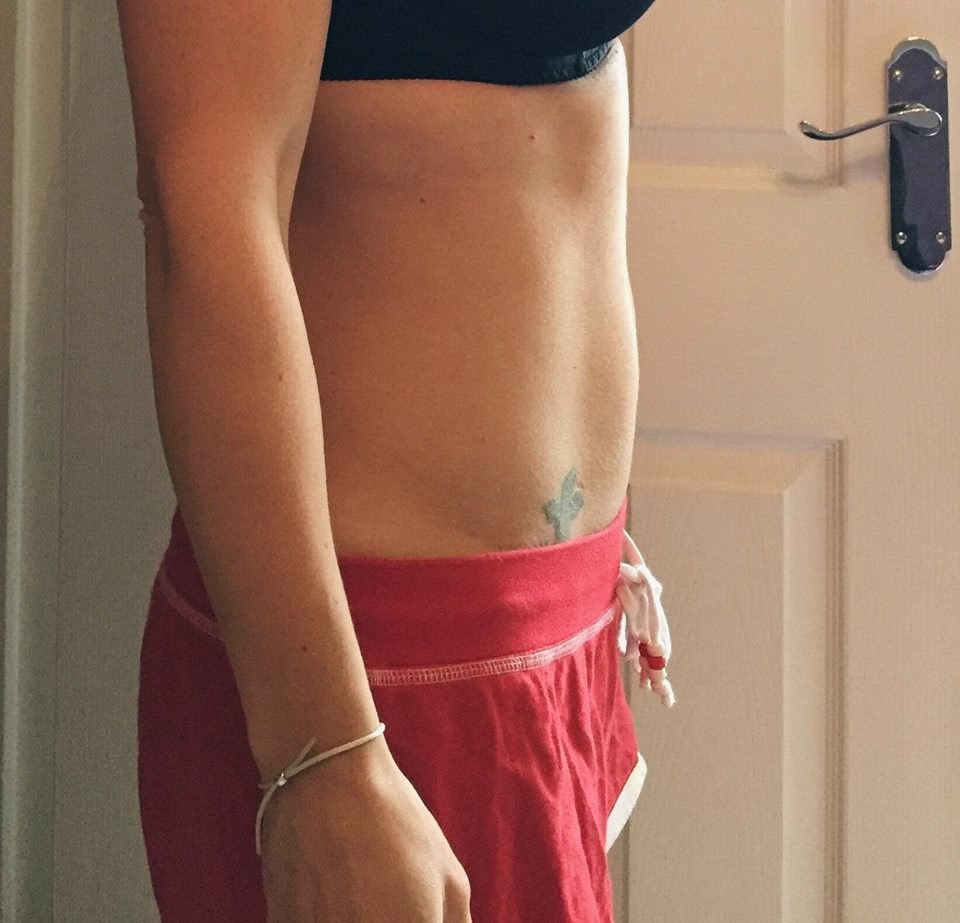 Tell us about Enlighten Your Health
The company's main product is a daily whole food supplement that has 30 fruit, vegetable and berry concentrated powders in. The capsules contain real food, not synthetic isolated vitamins that are made in labs. They contain all of the powerful phytonutrients and live enzymes by juicing the raw and organic crops, including the peels and cores. They have the fructose and water removed, so you get all of the benefits of the nutrition without all the sugars.
It's a genius concept and the 25+ years of clinical research behind these capsules are eye opening. For instance, they've been shown to boost the immune system (I haven't had a cold for over a year now), reduce inflammation (my IBS symptoms have disappeared), and many more.
I've never thought of myself as a "business woman" but I think it was more my perception of what a "business woman" was that put me off considering being self-employed until now. I now own a virtual franchise in the health and wellness industry, that pays me to share the same products that helped to enlighten my own health.
I'm a product of the product and the majority of my friends have watched me through my health transformation. I get messages from people saying, "Amy, I want whatever you're taking!" It feels so rewarding knowing that my family and friends can also benefit and improve their health, while I build a successful business part-time, around my family and my full-time teaching job.
My ultimate goal is to be able to spend more time with my kids by cutting my teaching hours to part-time. By earning more from my part-time job than my full-time job, (which is totally possible with this business), I'll be able to achieve my dream. All it takes is being a good listener and finding people who are looking to 'enlighten their health.'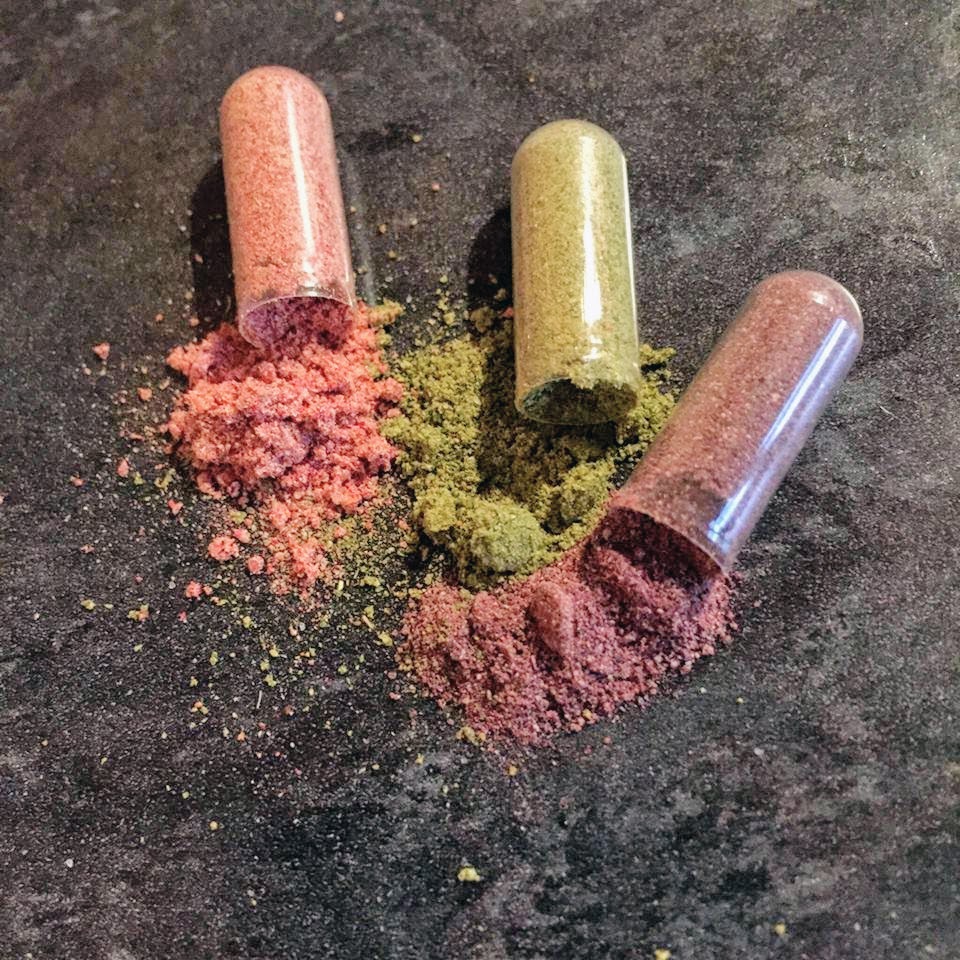 Do your kids share your taste for clean food?
Well, they kind of have to as they don't have a choice! They eat what I eat. Don't get me wrong, they love sweet things. My youngest has a dairy, egg, soya and peanut allergy, so she's quite restricted in what she can and can't eat. Most desserts are off the menu for her, as they usually contain dairy or eggs. She loves an ice lolly though!
My eldest loves an ice cream but she never finishes them. They were both baby-led weaned, so I trust their judgement when they say they've had enough. They also take the same wholefood supplement that I take (a kid-friendly, chewy version) that contains 20 raw fruit & vegetable concentrated powders. As a result, their body craves more nutritional goodness, so they always eat the vegetables on their plates. It's amazing! Frozen peas are a favourite snack in our house!
What essentials does a mum need to live a clean/ fit life (ie vitamins, smoothies etc)
Eat 7-13 raw fruit & veg portions per day, organic where possible. If you can't manage that, (I certainly can't!), try a whole food supplement (not over the counter vitamins), to bridge that gap between what you should eat and what you do eat.
Eat clean & healthy foods 80% of the time. I believe in a 80:20 lifestyle balance – you gotta splurge sometimes!
Try a plant based protein shake for breakfast and see how it positively changes your food choices for the rest of the day.
Consider doing a cleanse every now and then to reduce your toxic load and allow your body to reset. It will thank you for it – trust me!
Exercise regularly, either 10-20 mins/day or 30-40 mins 3-4 x week. That can be going for a walk, doing a class at the gym, or a home workout. Find a fitness buddy to be more accountable!
Get 6-8 hours sleep per night.
Find ways to relax and keep stress levels low, e.g. meditate, yoga, have a bath, massage,whatever relaxes you!
Before you go to bed, recall 3 things you're grateful for. Do this for at least 21 days and see how your perspective of the world changes for the better 🙂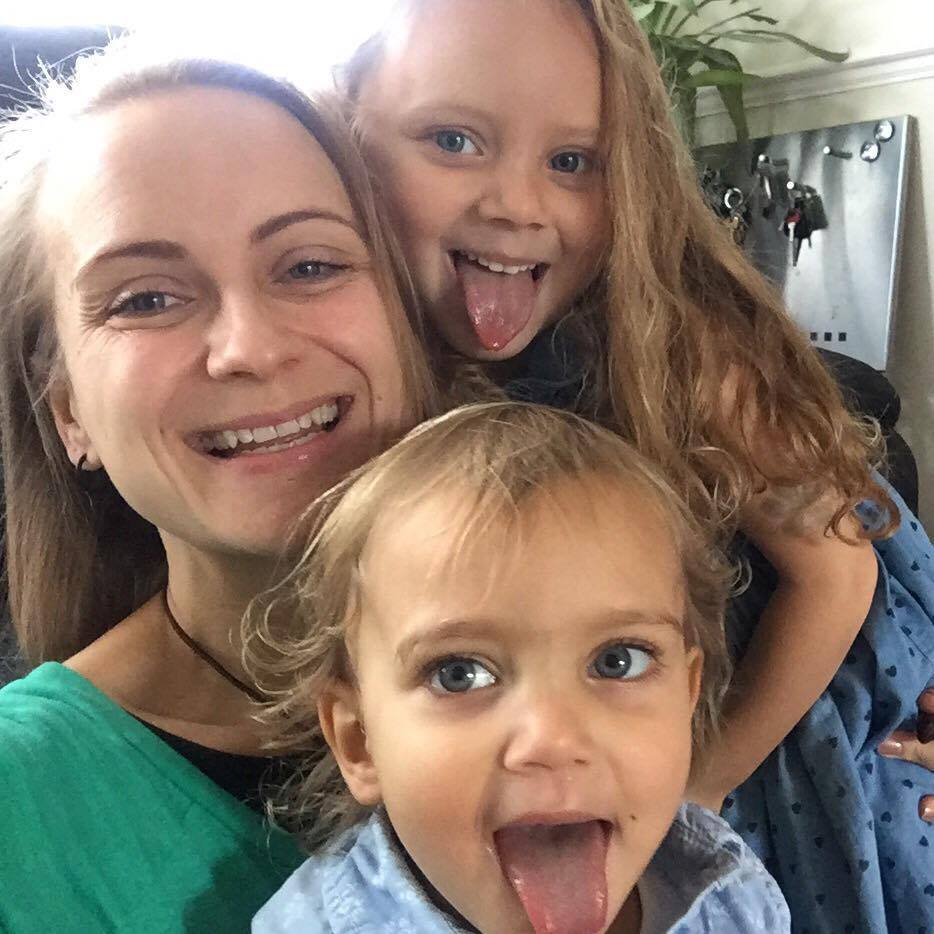 Wow, thank you Amy, what an inspiring weight loss journey story!
Mama Slayers, what healthy changes appeal to you the most? What are your biggest mummy weight loss hurdles? Do you have a weight loss journey to share? Why not leave your comment below.
Yvadney x
Linking up to Marvellous Mondays