As a lover of colour, I'm surprisingly partial to black & white. That's why I love putting Lolo in playful monochrome baby fashion.
Monochrome kidswear has a cool, scandi, city kid vibe to it and whether you've picked it up in your local supermarket or splash the cash in Harrods your little one will look badass. I like to bring in little twists, like denim, florals, pastels and neutrals to break up the look a bit and add depth. Above all it's pretty much gender-neutral so great for passing down between siblings.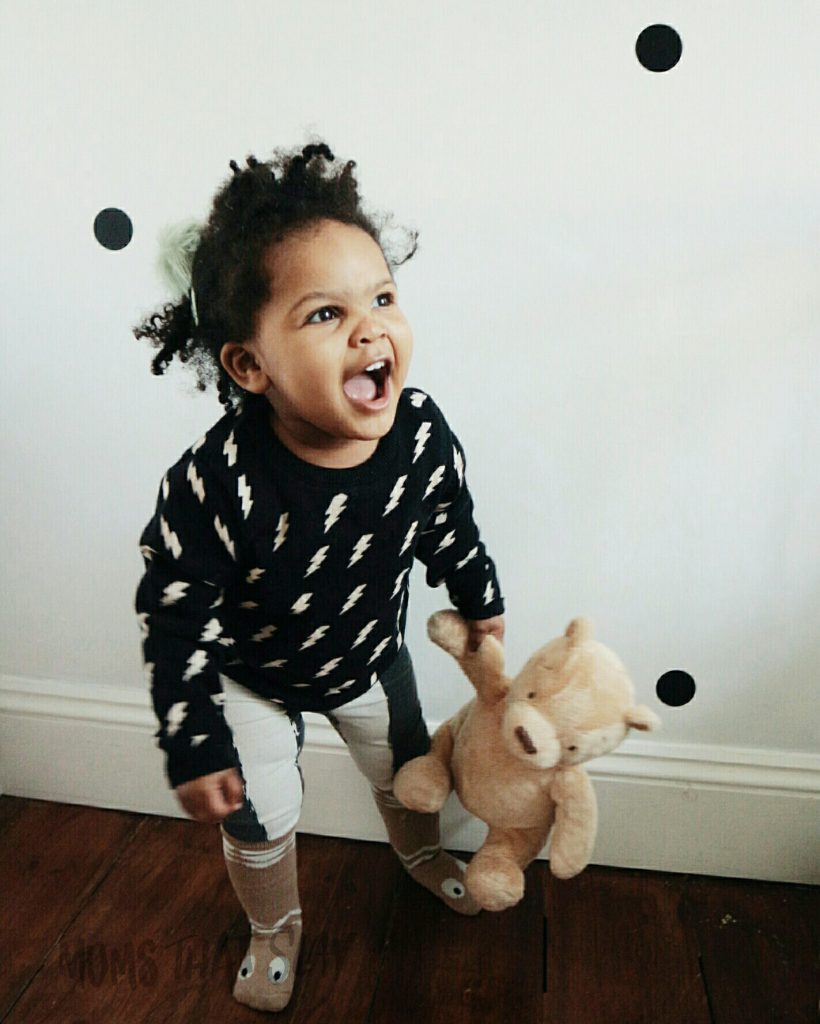 Now Lolo's baby fashion is Solange Knowles meets Anne of Green Gables. It's partly her swag and also the kids' fashion stylist in me. One of my favourite outfits of her's this week is this monochrome fashion clash.
She wore her fun thunderbolt jumper I found in the boys' section at H&M recently, paired with her Noe & Zoe stripy leggings. I'm a major Noe & Zoe nut and love the painterly affect of their prints. To break it up I put her in her Grizzly Bear socks and added my Topshop Pom Pom hair slide for a flourish. (So you know, Lolo is creaming her teddy – 20 months going on 20).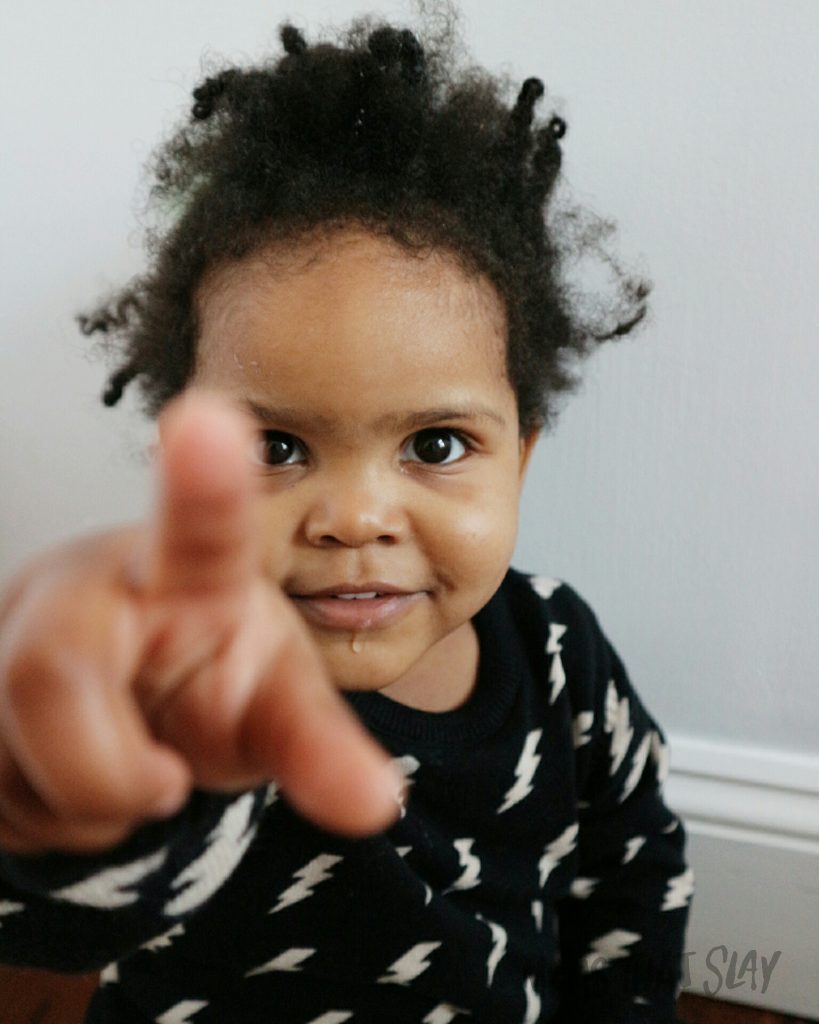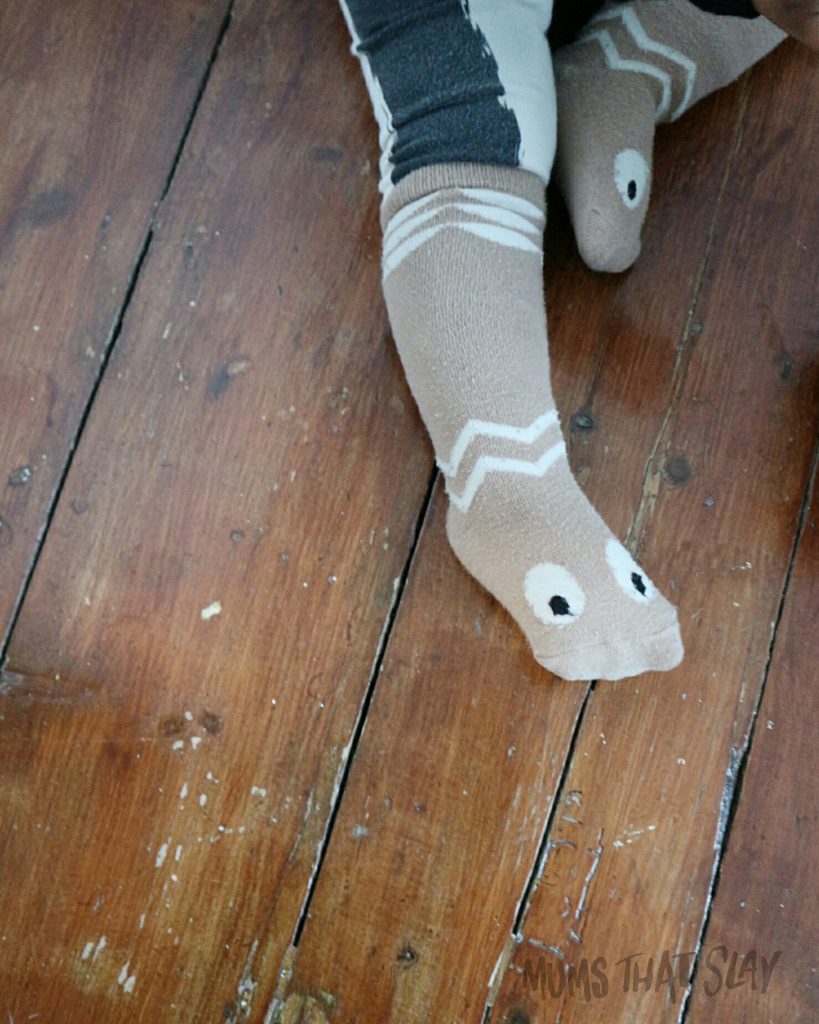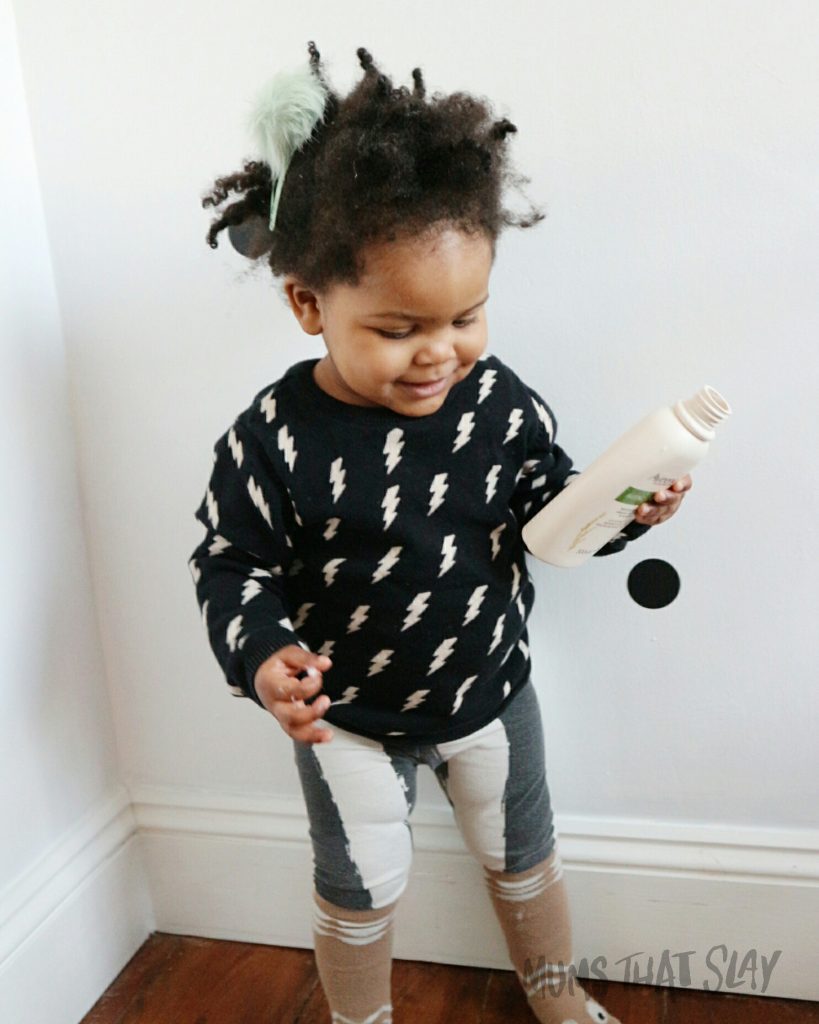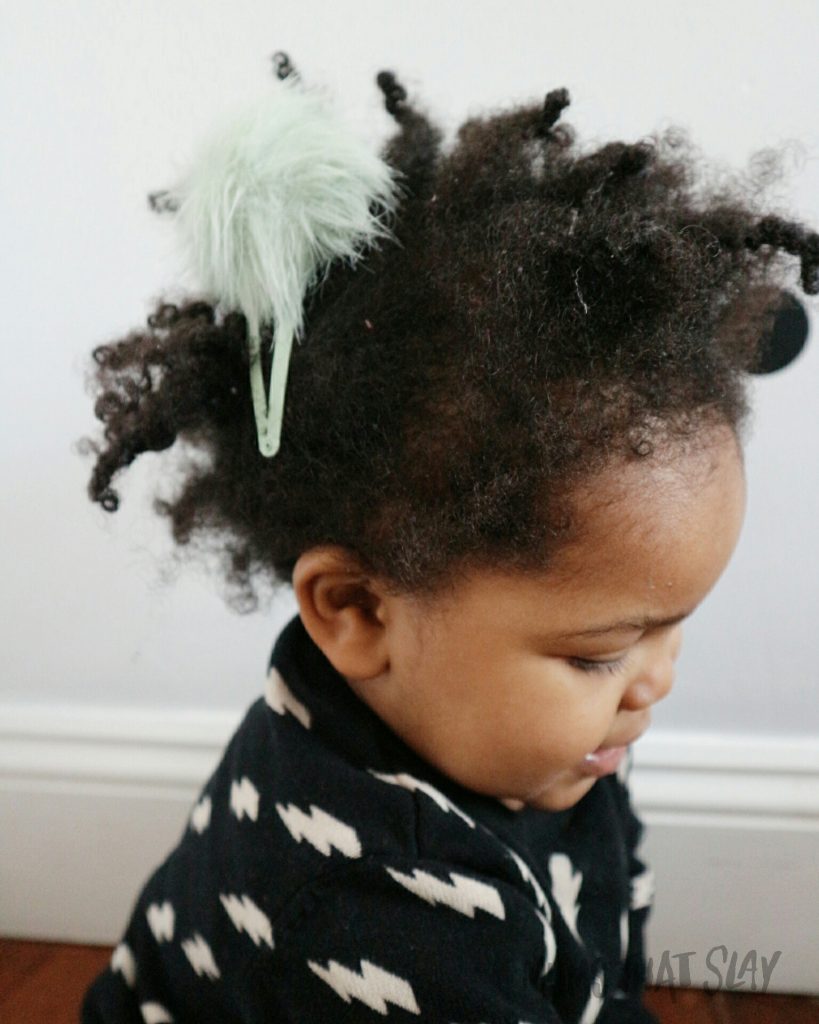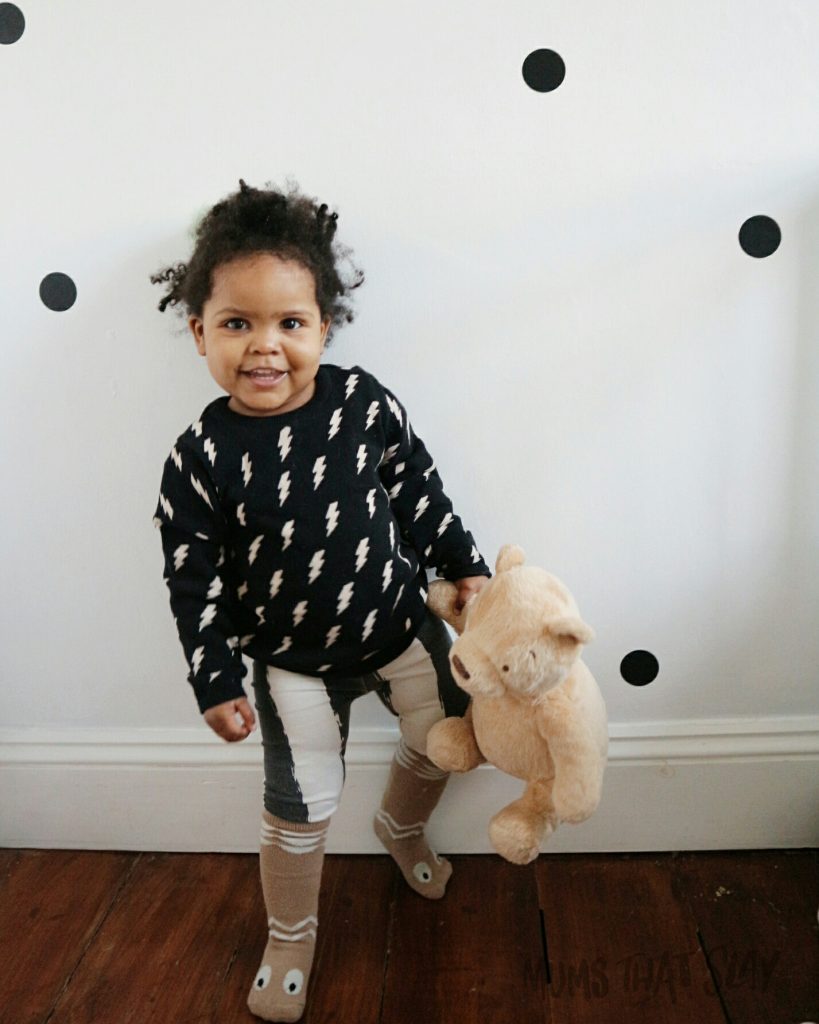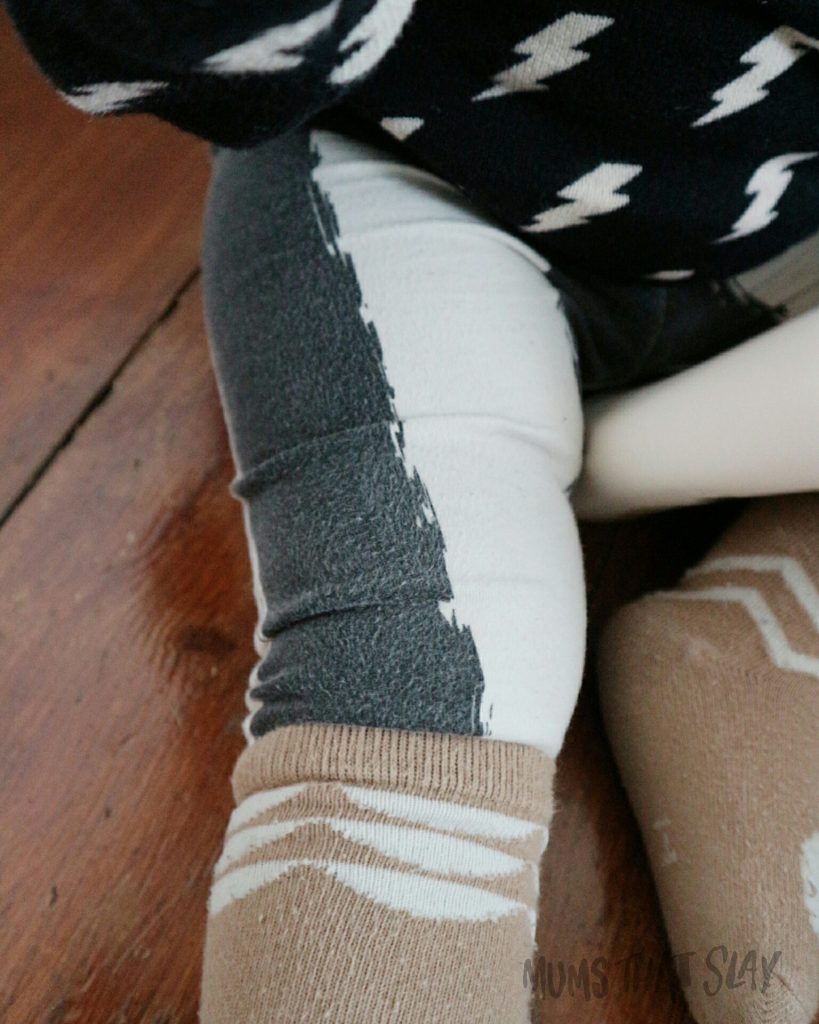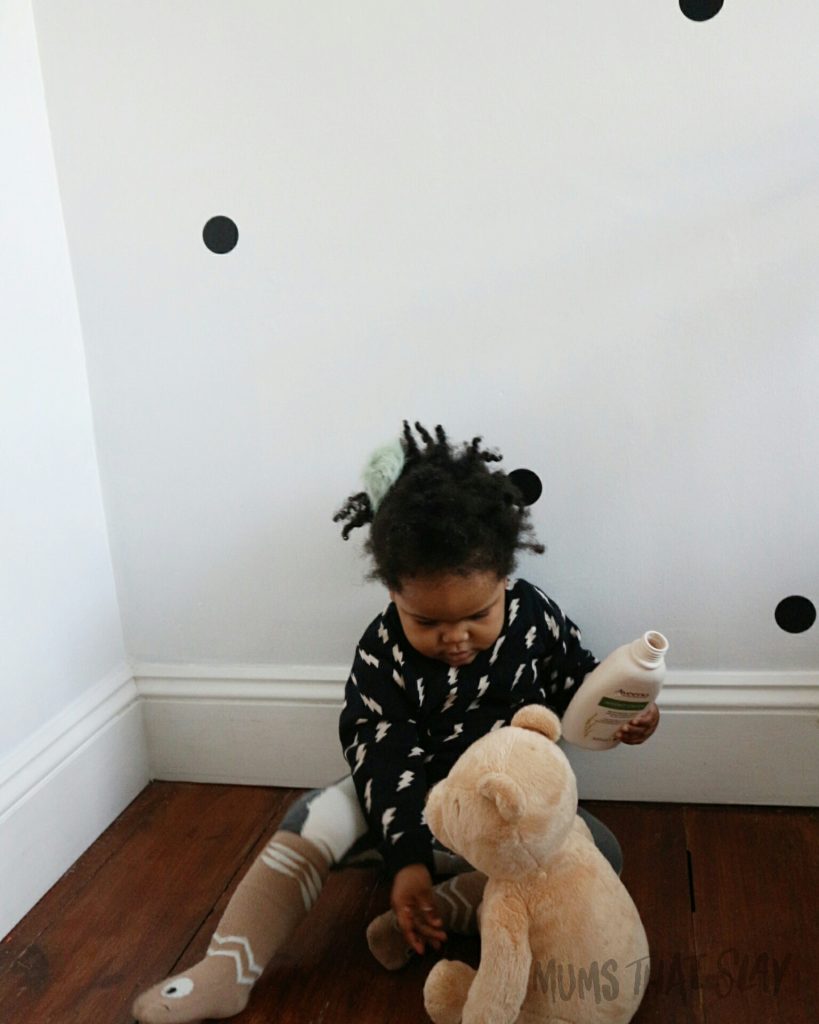 If you like Lolo's swag why can see more of her outfits on Instagram?
Yvadney x
Linking up with #ALivelyStyle I Marvellous Mondays